Recorded Webinar: The latest on identifiers and standards in data management – LEIs, ISINs, CFI codes and more
28 June 2018
---
Don't miss this opportunity to view the recording of this recently held webinar.
The concept of data standardisation is gaining ground as financial firms tackle mounting regulatory requirements while seeking to improve efficiency and reduce costs. Identifiers such as Legal Entity Identifiers (LEIs) and International Securities Identification Numbers (ISINs), and classification codes such as Classification of Financial Instruments (CFI) codes, provide some standardisation to data management, particularly for regulatory reporting, but what next and what are the challenges and opportunities of data standardisation?
Listen to the webinar to find out about:
The latest on identifiers and standards
Regulatory requirements for standard data
How to use identifiers and standards to best advantage
Challenges of ongoing data standardisation
Potential benefits of increased standardisation
Speakers:

Moderator: Andrew Delaney, Chief Content Officer,
A-Team Group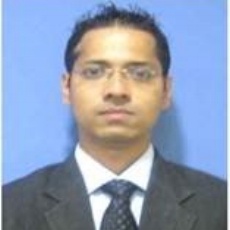 Krishnan Narayanan,
Vice President Americas head of Entity Management Operations,
Goldman Sachs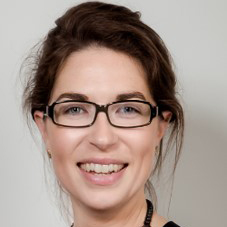 Clare Rowley, Head of Business Operations, Global Legal Entity Identifier Foundation (GLEIF)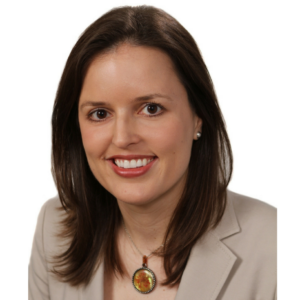 Kristin Swenton Hochstein,
Global Head of Entity Data Services, Thomson Reuters

Roger Fahy,
Chief Operating Officer,
CUSIP Global Services
---
More About Our Speakers:
Krishnan Narayanan
Vice President Americas head of Entity Management Operations
Goldman Sachs
Krish manages Americas Entity Management Operations team within Goldman Sachs. Krish's responsibilities include setting up and maintaining firm and client counterparty reference data within our proprietary firmwide system including key regulatory attributes like Legal Entity Identifiers. Krish has been accountable for proactive data management and enhancing reference data solutions within the firm to enable various key stakeholders to perform accurate and timely regulatory reporting.
Krish is a Chartered Accountant from Institute of Chartered Accountant of India and holds a Masters in Commerce degree from Mumbai University.
Clare Rowley
Head of Business Operations
Global Legal Entity Identifier Foundation (GLEIF)
Clare Rowley is the Head of Business Operations at the Global Legal Entity Identifier Foundation (GLEIF). Prior to working with GLEIF, Ms. Rowley worked at the United States Federal Deposit Insurance Corporation where she led technology initiatives improving bank resolution programs and contributed to research on subprime mortgages.
Kristin Swenton Hochstein
Global Head of Entity Data Services
Thomson Reuters
With more than 20 years of experience, Kristin Hochstein leads Entity Data Services globally within the firm's Pricing and Reference Services group. Kristin's responsibilities include looking after the Entity Risk business which encompasses Verified Entity Data as a Service (VEDaaS, formerly Avox) acquired last year. Prior to this role, Kristin helped drive the launch and success of Regulatory Solutions and the former Counterparty and Legal Entity data business for then Reuters. Before Thomson Reuters, Kristin held various senior roles at Dun & Bradstreet, most recently Senior Director in the Credit Risk business.
Kristin is on the board of ISITC and Executive Sponsor for the Regulatory and Reference Data Working Groups focused on regulations, the impact they have on industry standards, and the future of reference data. She holds degrees with honors from the University of Richmond in Business and French and from Columbia Business School, where she received an MBA.
Roger Fahy
Chief Operating Officer
CUSIP Global Services
Roger Fahy is Vice President and Chief Operating Officer of CUSIP Global Services (CGS), which administers the CUSIP numbering system and the CUSIP International Numbering System (CINS) for the United States, Canada, and various global territories under contract to the American Bankers Association. Roger is responsible for the global growth of the CGS business units including: global data operations, product support and development, the ANNA Service Bureau product lines, and our derivative classification feeds and terminal products, including credit derivatives, syndicated loans and private placement services. Roger is focused on the significant expansion of CGS's services and presence in the Americas, EMEA and APAC. For the past 5 years, Roger has been accountable for managing, developing, maintaining and enhancing Credit Ratings solutions and Cross Reference Services. Roger joined Standard & Poor's in 1998 as Municipal Research Analyst in Standard & Poor's Securities Evaluations Group. He was appointed Director of the Securities Evaluations Research group in 2006 before moving on to manage Standard & Poor's Cross Reference Services group. In 2010 Roger assumed responsibility for RatingsXpress Credit Ratings, RatingsXpress Credit Research and Credit Wire. He led a successful multi-year initiative to synchronize and deliver S&P Ratings content over S&P Global Market Intelligence's Enterprise delivery system, orchestrating global coordination and education for regional leads and technology, sales, product and operations teams. Roger also served as a voting member of S&P Ratings Release Governance Committee, a committee of senior level executives from S&P Ratings and S&P Global Market Intelligence tasked with reducing franchise and operational risk, contributing to McGraw-Hill Financials's risk management policies. Roger is Six Sigma Green Belt and Pragmatic Marketing certified. He holds a B.B.A. in International Business from Iona College.
Sponsors: