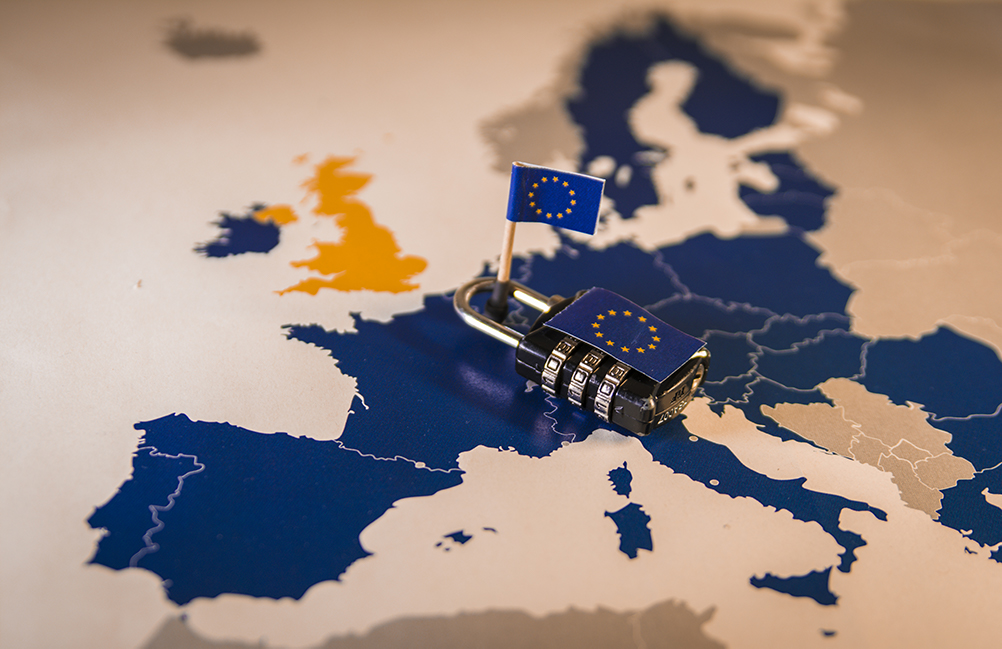 Recorded Webinar: The impact of GDPR on data monetisation
27 September 2018
---
You can listen to the recording of this webinar by registering on this page.
Data monetisation has become key to revenue growth at financial institutions, but how can they get it right and achieve competitive advantage, and how will General Data Protection Regulation (GDPR) impact their progress?
This webinar will discuss why and how financial firms are monetising data, and detail the steps they must take to be successful, including getting internal data in order before offering external data-based services, considering the potential of partnerships with other data providers, and getting the business involved.
Following the introduction of GDPR earlier this year, the webinar will also consider how the regulation is hindering or helping these efforts, and what types of technology solutions firms can implement to monetise data successfully while staying within the boundaries of GDPR.
Listen to this webinar to find out more about:
Progress of data monetisation in capital markets
Best practice approaches for successful programmes
Challenges and opportunities presented by GDPR
Technology solutions for compliant monetisation
How to gain market advantage from data monetisation
Speakers:

Moderator: Sarah Underwood, Editor, A-Team Group

David Blaszkowsky,
Innovator in Financial Data and Former Head of Data Governance

Arvind Joshi, Director – Data Management Lead, Scotiabank


Hany Choueiri,
GDPR Consultant
Aon

Bart Vandekerckhove, Product Manager, Collibra
---
More About Our Speakers:
David Blaszkowsky
Innovator in Financial Data and Former Head of Data Governance
David provides advisory services on financial sector data strategy, governance, and regulatory compliance as a Managing Consultant at RGP (Resources Global Professionals), and works privately with FinTech ventures. David most recently was the Senior Vice President / Head of Enterprise Data Governance at State Street Corporation, where he established the function and the critical components of data governance for the organization, and pioneered initiatives in financial contracts, blockchain, and semantic technologies. David joined State Street from from the Office of Financial Research, US Department of the Treasury, where he served as its Senior Policy Advisor, working on data and technology issues related to financial institution and systemic risk and stability, including standards, data strategy, and emerging data technologies. Prior to joining the OFR, the Securities and Exchange Commission appointed David in October 2007 as Director of its new Office of Interactive Disclosure, which developed and implemented interactive data rules, standards (particularly XBRL) for financial and regulatory reporting, and analytical tools for SEC-required financial disclosures. At both the SEC and OFR, David co-created and helped promote the adoption of the Legal Entity Identifier (LEI), as an original member of the "Linchpin" team. Before his stints in government, David managed several equity research and analytics businesses for Standard & Poor's in New York. Before that, he was the director of strategic planning and development for McGraw-Hill's Construction Information Group, held finance and reengineering roles at Fidelity Investments, and was a management consultant at McKinsey & Company, PwC, and Gemini. David received his B.A. in Economics from the University of Chicago, and his MBA in Finance from Northwestern University's Kellogg School of Management.
Arvind Joshi
Director – Data Management Lead
Scotiabank
Arvind is the Data Management Lead at Scotia Bank reporting into the US CFO. He is responsible for the Data Governance initiative/program for US Finance.
Arvind's previous engagements include: Credit Suisse Holdings (USA) Inc. where he lead the CCAR data governance initiative; Deloitte Advisory, where he managed multiple engagements at BHCs and FBOs; Morgan Stanley, where he implemented data governance/data quality program for Basel and CCAR compliance.
Hany Choueiri
GDPR Consultant
Aon
With over 25 years of experience in data, Hany Choueiri is an independent consultant in data governance & management and currently consulting on GDPR in the insurance sector at AON in the U.K. Hany previously held positions at State Street as the Head of Data Governance and Strategy for EMEA and Chief Data Officer at the Bank of England leading the strategic One Bank Data initiative. Between 2009 and 2014, Hany worked in a variety of roles at HSBC most recently as the GBM Chief Data Officer, Europe & Head of Data Quality Services. Prior to HSBC, Hany worked at Deutsche Bank, Clerical Medical and Ernst & Young where he managed a number of key client data, business intelligence, cash management and risk initiatives. Having been instrumental in pioneering one of the first Data Warehouses, Hany's career has been centered around data and its management.
Bart Vandekerckhove
Product Manager
Collibra
Bart is the Data Privacy, Risk and Value Product Manager on the Solutions Team. With his extensive experience in Financial Risk Management, Bart understands the value high quality data and algorithms can bring to a company. Bart's vision is that if you want to create value with data, you will have to treat it as an asset. In his opinion, Data Governance, and Data Privacy and Risk Management can be drivers of business value if applied with the business in mind.
Sponsors: