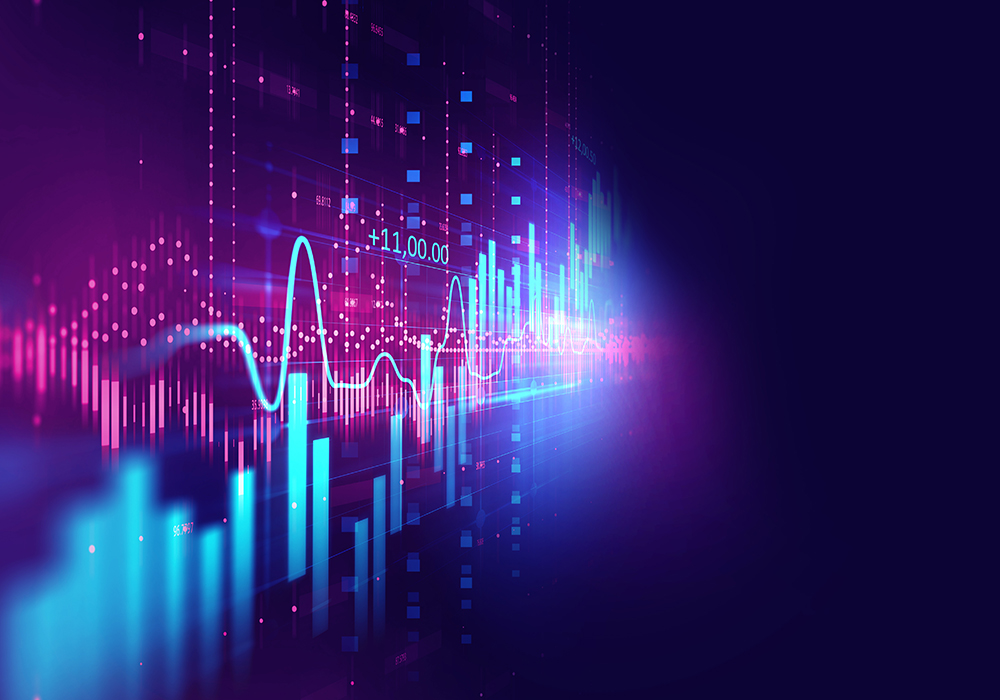 Recorded Webinar: The future of the desktop – optimising the user experience
19 May 2022
---
Trader desktop solutions have advanced rapidly over the past few years, driven by new technology approaches, rising volumes and different types of data, interoperability, demand for ease of use, and the coronavirus pandemic that called for a desktop review as working from home became mainstream and later transitioned to hybrid working.
Next generation desktops will embrace these themes and focus on further development in areas such as AI-powered data discovery, smarter interoperability, speed, and the provision of contextual data. They will also aim to optimise the user experience, although this won't be easy as users look for greater customisation and competitive edge in a challenging market.
This webinar will discuss the future of the desktop, changing trader requirements, and approaches vendors will take to optimise the user experience.
Register for the webinar to find out more about:
State of the art desktop solutions
Changing trader requirements
Responding vendor developments
How the user experience will be optimised
Key technologies, tools and techniques
Speakers:

Ajay Mehta, Global Head of Engineering for Connect OS, JP Morgan

Franita Neuville, Research & Portfolio Management Sales Director, Northern Europe, Refinitiv, an LSEG business

Scott Besner, Senior Director, Desktop Product Management, ICE

Dan Schleifer, Co-founder and CEO, Cosaic

Moderator: Sarah Underwood, Editor,
A-Team Group
More about our speakers:
Ajay Mehta
Global Head of Engineering for Connect OS
JP Morgan
Ajay leads Engineering for Connect OS, which is the Financial Desktop Platform for JPMorgan's Global Private Bank and Wealth Management businesses. Connect OS includes the framework, developer libraries and the core applications and services widely used by all users and serve as the underlying foundation of navigation and wealth management workflows.
Ajay has over 16 years of Wealth Management technology experience. Prior to Connect, Ajay was the Global Product Owner for Structured Products and Syndicates and before that he was a lead Engineer for Brokerage Trading and Global Investments.
Franita Neuville
Research & Portfolio Management Sales Director, Northern Europe
Refinitiv, an LSEG business
Franita has 18 years' experience in financial markets and heads up a team of sales professionals, focused on selling Refinitiv's Research & Portfolio Management proposition to enable the provision of innovative technology platforms to financial institutions.
Prior to joining Refinitiv, an LSEG Business (back then Thomson Reuters) in May 2016, Franita was the Head of Equity Research Sales at NOAH Capital Markets. Franita holds an M.Comm in Economics from the University of Stellenbosch and is a CFA Charterholder.
Scott Besner
Senior Director, Desktop Product Management
ICE
Scott Besner serves as Senior Director for Desktop Product Management at ICE Data Services, which is part of ICE (NYSE:ICE). He leads the product team responsible for the design and implementation of ICE's desktop applications, as well as driving the strategy for the future vision of ICE's desktop, which leverages web framework technology.
Scott has more than 15 years' experience in product design within the financial markets. Prior to joining ICE, Besner held product positions at International Securities Exchange (ISE) and Bear Stearns. He holds a Master's in Technology Management from Columbia University.
Dan Schleifer
Co-founder and CEO
Cosaic
Dan has spent his career building and taking to market enterprise software solutions in various industries, from information security to financial technology. In 2012, Dan founded Cosaic to bring best-in-class software to capital markets. Solutions include interoperability via the industry's first no/low code smart desktop platform, Finsemble, and world-renowned data visualization by ChartIQ.
Of note, Finsemble won the 2022 A-Team Insights award for "Most innovative smart trader desktop & workflows."
---
Sponsors: