Recorded Webinar: The challenges of managing data for regulatory compliance and business performance
7 June 2018
---
Don't miss this opportunity to view the recording of this recently held webinar.
Regulatory compliance is non-negotiable and business performance based on a solid understanding of data is no longer a 'nice to have' but critical to success. The webinar will consider the challenges of sourcing and managing data for both compliance and performance, identify areas where data can be processed once for both purposes, and discuss data management techniques and technologies that can reduce the cost of compliance and promote business performance.
Listen to the webinar to find out about:
Data management challenges
Best practice approaches
Technology solutions
Practical implementation
Beneficial outcomes
Speakers:

Moderator: Sarah Underwood, Editor,
A-Team Group

Dessa Glasser, Principal at Financial Risk Group, Former CDO & CRO

Ken Krupa, CTO, Marklogic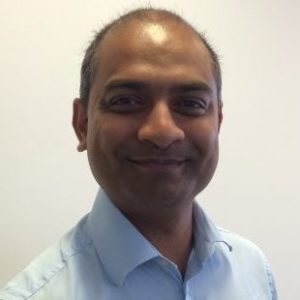 Kaylash Patel,
Market Risk Lead, Thomson Reuters
---
More About Our Speakers:
Dessa Glasser
Principal at Financial Risk Group, Former CDO & CRO
Dessa Glasser, is a Principal Consultant at the Financial Risk Group. She has a proven record designing and executing innovative solutions in the areas of data, analytics and risk. She held senior roles in the public and private sectors including: Chief Data Officer (JPMorgan Chase); Chief Risk Officer (Bunge) and Deputy Director (Office of Financial Research). Dessa is an Independent Board Member at Oppenheimer Holdings Inc.
Ken Krupa
CTO
Marklogic
With over 25 years of professional IT experience, Ken Krupa has a unique breadth and depth of expertise across many aspects of Information Technology. He has worked for and consulted for some of the largest Global Financial institutions, delivering technology solutions as well as advising senior and C-level executives on enterprise technology strategy.
Kaylash Patel
Market Risk Lead
Thomson Reuters
Kaylash Patel has over 20 years experience of delivering trading and risk management solutions across buy and sell-side institutions around the world to meet internal and regulatory requirements. Kaylash is the Market Risk Lead at Thomson Reuters for the firm's Fundamental Review of The Trading Book (FRTB) solution suite. As Head of Institutional Business Strategy for EMEA at MSCI, Kaylash led initiatives to provide reporting and pre-trade risk compliance services for Solvency II, UCITS III/IV, AIFMD and MiFiD. Kaylash began his career assisting in the development of a trading system for the Bank of Tokyo-Mitsubishi, and also helped establish the EMEA presence for a social media-based startup. Kaylash holds a Master of Physics from University College, Oxford.
Sponsors: