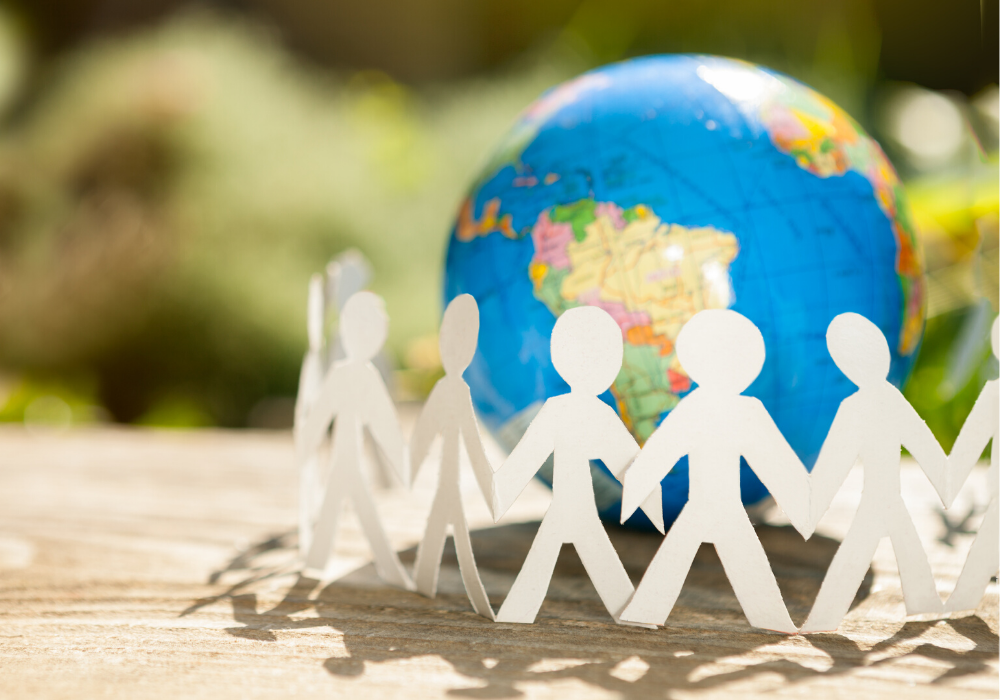 Recorded Webinar: The Benefits of Advancing Client Data Management Capabilities
21 May 2020
---
Managing client information is not a new challenge for financial institutions, and it is a challenge that continues to evolve. Bringing together different silos of client information into a single, holistic and hierarchical view to understand client risk and meet KYC and AML obligations is a common issue for financial institutions. Traditionally, client information is stored throughout multiple databases and repositories, yet 'owned' by different lines of business or functional areas.
These silos may have different approaches to cleansing and managing the data, and these may be highly manual, making them both inconsistent and expensive. Lacking a holistic view of client data makes risk management difficult because it adds a layer of data management complexity to firms' operations, and raises issues around information security.
Aside from these issues, a new wave of challenges now need to be considered in the form of legacy (non-cloud) IT platforms, legacy manual processes, evolving risk management requirements, and documentation in unstructured data formats. The question for firms becomes one of investment and the return on that investment. The investment not only encompasses risk management and operating efficiency, but it also may yield benefits in areas of client acquisition and retention, the ability to better engage clients and provide customized advice for them, and for due diligence for ESG-type of investments.
This webinar describes the current state of play for client information, and it looks at approaches to establish hierarchy data management capabilities and discusses use-cases for enjoying operational benefits from improved client data management.
Speakers:

Robin Doyle, Managing Director, Office of Regulatory Affairs, JP Morgan

William Hodash, Managing Director, Enterprise Data Management, DTCC
Ron Jordan, Senior VP, Kingland

Matt Good, Chief Technology Evangelist, Kingland

Moderator: Andrew Delaney, Chief Content Officer,
A-Team Group
More about our speakers:
Robin Doyle
Managing Director, Office of Regulatory Affairs
JP Morgan
Robin Doyle has worked at J.P. Morgan Chase for 27 years and is currently a Managing Director, Office of Regulatory Affairs, where she is responsible for developing strategic responses to a broad array of regulatory initiatives, analyzing the impact of regulatory proposals, developing the firm's positions and preparing for the implementation of final rules, specializing in data topics. She is also a leader in recent global efforts to standardize reference data. Ms. Doyle also spent over seven years as the Chief Financial Officer for Corporate Risk reporting to the firm's Chief Risk Officer and has worked in JPMC's Chase Home Finance business unit and managed the Firm's Accounting Policies Group. Prior to joining J.P. Morgan Chase, Robin worked for Midlantic National Bank, KPMG Peat Marwick, and Prudential Insurance Company.
Ms. Doyle is on the Board of Directors of the Global Legal Entity Identifier Foundation. She is a member of multiple ISO Committees, the Securities Industry and Financial Markets Association, the New York Clearing House, and the Risk Management Association.
Ms. Doyle has an MBA in Finance from The Graduate School of Management, Rutgers University; a BS in Accounting from Rutgers, The State University; and is certified as a CPA in the State of NJ.
William Hodash
Managing Director, Enterprise Data Management
DTCC
William Hodash currently serves as DTCC's Managing Director of Enterprise Data Management, responsible for deploying data governance and data quality processes throughout DTCC, focused primarily on data critical to DTCC's aggregation of risk exposures. William has managed a range of functions during his thirty-five years with DTCC, including Product Management, Operations, Client Services, and Strategic Business Development.
Ron Jordan
Senior VP
Kingland
Ron Jordan is Senior Vice President, Strategic Accounts and Partnerships for Kingland. In addition to leading the company's work with strategic clients and expanding partnerships with industry participants, Mr. Jordan is leading Kingland's role in developing the Customer Account Information System (CAIS) component of the Consolidated Audit Trail (CAT). Kingland is a sub-contractor of FINRA CAT selected to build the CAIS system. Mr. Jordan has more than 35 years of experience in the financial industry working with industry-leading organizations such as the Depository Trust and Clearing Corporation (DTCC) and the New York Stock Exchange (NYSE). He served four years as a member of the Financial Research Advisory Committee of the U.S. Treasury Office of Financial Research and on the boards of several financial industry data groups. Jordan led the launch of DTCC's Global Market Entity Identifier utility, created successful proprietary data businesses both at DTCC and the NYSE, and served as Chairman and Administrator of the Consolidated Tape Association while at NYSE.
Matt Good
Chief Technology Evangelist
Kingland
Matt Good is responsible for Kingland Platform evangelism, architecture, and strategic technologies, including enterprise data management, big data, AI, and cloud computing. Over the past 20 years, Mr. Good has gained a variety of experiences at Kingland, IBM and SPSS in architecting and engineering software solutions and leading teams focused on compliance, risk management, predictive analytics, AI-based enterprise data management automation, and brokerage web and reporting applications. Additionally, Mr. Good has provided his expertise to numerous executives within multi-national enterprises. He has also provided overall leadership within Kingland's partnership with Iowa State University, advancing Computer Science research within key data management initiatives. Mr. Good has achieved certifications related to Java, master data management development, and IBM technologies and has been a speaker at technical conferences. Mr. Good holds degrees from Iowa State University in Computer Science and Music.
---
Sponsors:

Being away from your computer doesn't mean you have to miss out on our webinars. Download these free apps to take part.