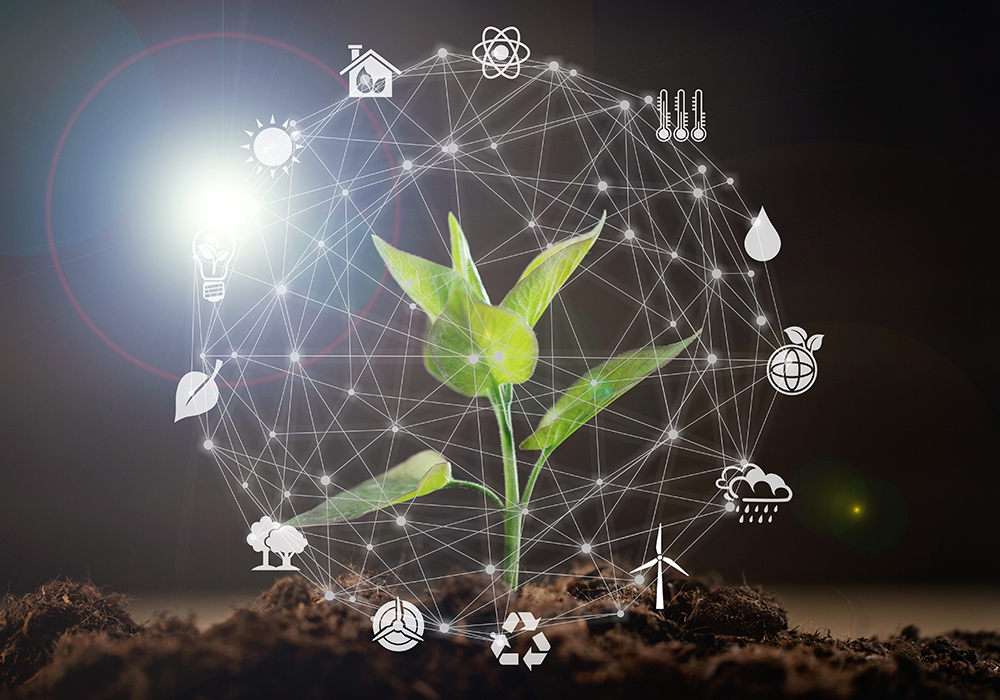 Upcoming Webinar: Sourcing and managing ESG disclosure data to ensure compliance
8 February 2022
---
Date: 8 February 2022
Time: 10:00am ET / 3:00pm London / 4:00pm CET
Duration: 50 minutes
As interest in ESG investing continues to accelerate, asset managers must source and manage increasing volumes of ESG disclosure data. Data volumes are not the only problem, with different types of ESG disclosure data, the need to master the data, and a lack of standards all contributing to the challenges of getting compliance right and avoiding the penalties of getting it wrong.
This webinar will discuss the data and data management challenges of ESG disclosure data, emerging regulatory requirements, best practice approaches to compliance, and technology services and solutions that can help firms ensure they meet their regulatory obligations. It will also touch on how ESG disclosure data and its regulation is expected to develop, and how asset managers can prepare for ongoing change.
Join the webinar to find out more about:
Challenges of sourcing and managing ESG disclosure data
Best practice approaches to regulatory compliance requirements
Technology services and solutions offering support
Benefits of getting compliance right, penalties of getting it wrong
What next for ESG data disclosure data management and compliance
Speakers:

Phil Davis, Director of ESG, Helios Investment Partners

Martina Macpherson, Head of ESG Strategy and General Management Committee Member, ODDO BHF Asset Management & Private Assets; President, Network of Sustainable Financial Markets

Elisabeth Seep, Head of ESG Product Management, RIMES Technologies

Moderator: Sarah Underwood, Editor,
A-Team Group
More About Our Speakers:
Phil Davis
Director of ESG
Helios Investment Partners
Phil joined Helios Investment Partners in August 2020 to take responsibility for Helios' ESG activities across the investment lifecycle. He has 15 years of relevant professional experience, working in over 25 countries around the world. He was previously Head of Sustainability for EMEA at The Carlyle Group and prior to that, he was an Assistant Director in the Sustainability and Climate Change Consulting team at PwC. Mr Davis holds a BSc in Environmental Management from the University of Birmingham and safety management certification from the Institution of Occupational Safety and Health (IOSH).
Martina Macpherson
Head of ESG Strategy and General Management Committee Member
ODDO BHF Asset Management & Private Assets;
President
Network of Sustainable Financial Markets
Martina Macpherson is Head of ESG Strategy and General Management Committee Member at ODDO BHF Asset Management & Private Assets.
She is also President of the Network of Sustainable Financial Markets, a NextGen think tank in Sustainable Finance.
Martina has held several global leadership roles in ESG strategy, product development and innovation, including Senior Vice President, ESG and Engagement Strategy at Moody's, Global Head of ESG Index Products and Research at S&P DJI, Managing Director of Sustainable Investments Partners Ltd. and Vice President of ESG Solutions at MSCI. Prior to this, she worked in (ESG) product, research and engagement roles at Insight Investment, F&C AM and at Deutsche Bank AG.
She is involved in various academic research projects in the field, and a visiting fellow in sustainable finance at University of Zurich and Henley Business School. Martina has an MBA certificate in finance and business from LSBF / UK, and a MA in Law and Human Sciences from University of Frankfurt in Germany. She is a fellow member of the Institute for Corporate Responsibility and Sustainability (ICRS) UK, a honorary doctoral fellow of the Institute for Certified Risk Management Professionals (ICRMP) UK, and an alumnus of the German National Academic Foundation (Studienstiftung des Deutschen Volkes). Martina has been a member of multiple sustainable finance associations and policy working groups at an EU and an international level. Currently, she is a co-chair of ICMA's AMIC EU Regulatory / SFDR Working Group, a member of the European Law Institute's Sustainable Finance Advisory Committee and a founding member of the World Benchmarking Alliance and Finance for Tomorrow "Just Transition" Working Groups. In addition, she sits on the Enterprise Data Management Council's Working Group on ESG Data, Innovation, Technology and Metrics and is a jury member of the Portfolo Institutionell Awards, for the category " Best Impact Investor".
She is a public speaker in sustainable investing and has co-authored a range of ESG and Fintech books, including "The AI Book" (Wiley, 2020), "Handbook on Species Extinction Accounting and Biodiversity" (Routledge, current in print, 2021), and "ESG in Portfolio Construction" (RiskBooks, to be published in 2022).
Elisabeth Seep
Head of ESG Product Management
RIMES Technologies
Elisabeth Seep leads the ESG product strategy at RIMES Technologies. As a pioneer and advocate for ESG data over the last twenty years, she was most recently a Director in the MSCI ESG product team, specializing in fixed-income. While at MSCI, she tackled the data challenges related to ESG integration into fixed-income asset classes and developed new, innovative ESG and climate products for the investment management industry. Previously, she developed the sustainable finance franchise at BNP Paribas North America, trained credit teams on how to integrate ESG data into their risk analysis, and started her career learning about corporate governance at Moody's.
---
Sponsors: