Recorded Webinar: Pre- & post-trade transparency: quote & trade reporting under MiFID II
28 September 2017
---
Don't miss this opportunity to view the recording of this recently held webinar.
MiFID II sets transparency requirements for pre- and post-trade disclosure of order details, along with transaction reporting that identifies reference and post-trade data. The directive's related MiFIR regulation extends pre-transparency rules to apply to depository receipts, exchange-traded funds, certificates trading on a venue, bonds and structured products trading on a regulated market, and emission allowances and derivatives. The directive and regulation extend pre-trade transparency obligations to organized trading facilities, regulated markets and multi-lateral trading facilities; the rules also extend post-trade obligations to make price, volume and time of transactions available to all trading venues. As a result of the rules, traders will have to report transactions to the proper authorities by the end of the next working day.
Join the webinar to find out about:
How much newly applicable rules add to compliance requirements in scope, particularly in types of securities
The impact on trading facilities and venues
How trading firms are responding and their compliance challenges
Speakers:

Moderator: Andrew Delaney, Chief Content Officer,
A-Team Group

Bob Mudhar, Partner, Citihub Consulting

Matthew Luff,
MiFID II Consultant,
Janus Henderson Investors

Nick Taplin,
Pre-Sales, Duco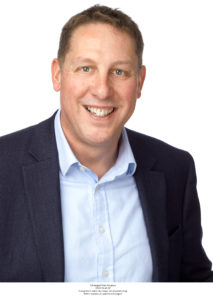 Richard Bentley, Chief Product Officer, Ullink
More About Our Speakers:
Bob Mudhar
Partner
Citihub Consulting
Bob is a senior trading systems technologist with more than 20 years' experience in Blue Chip Investment Banking Institutions. His career has spanned a variety of business facing technology roles, helping to support, enhance and migrate systems on behalf heads of trading desks, IT managers, operations, legal and compliance teams.
Matthew Luff
MiFID II Consultant
Janus Henderson Investors

Matthew Luff is an asset management consultant currently covering MiFID II at Janus Henderson with a focus on front office streams including post-trade transparency and best execution. He has over fifteen years buy side experience across both traditional and alternative investors predominantly running small teams with responsibility for front/middle office change and process improvement.
Richard Bentley
Chief Product Officer
Ullink
Richard Bentley is Chief Product Officer for Ullink, responsible for Product Management, Marketing Development and Strategy. He joined Ullink in 2014 after 14 years with Algo Trading pioneer Apama, finally running the Capital Markets business for Progress Software after Apama's acquisition in 2005. Prior to Apama he spent 3 years at the Fraunhoeffer Institut in Bonn, Germany, then 3 years at Xerox Research in Cambridge, UK, working on Web-based Document Management technologies. Richard is a frequent speaker and author on Capital Markets technology topics. He holds a PhD in Computer Science from Lancaster University, UK.
Nick Taplin
Pre-Sales
Duco
Nick Taplin is responsible for EMEA pre-sales at Duco, a provider of self-service reconciliations. His background is in multiple areas of financial technology, from sell-side broker systems to enterprise data management.
As Duco's lead MIFID II consultant, he has engaged with several ARMs and end clients about their MiFID preparations, assisting them to implement Duco's solutions both for mandated reconciliations and for the many new internal controls required by the legislation.
Whilst his primary area of expertise on MIFID II is in the MIFIR RTS 22 provisions, reconciliations, data transformation and normalisation have a far wider-ranging impact than this and so he has been working across the industry to resolve problems with transaction, regulatory and static data.
Sponsors: