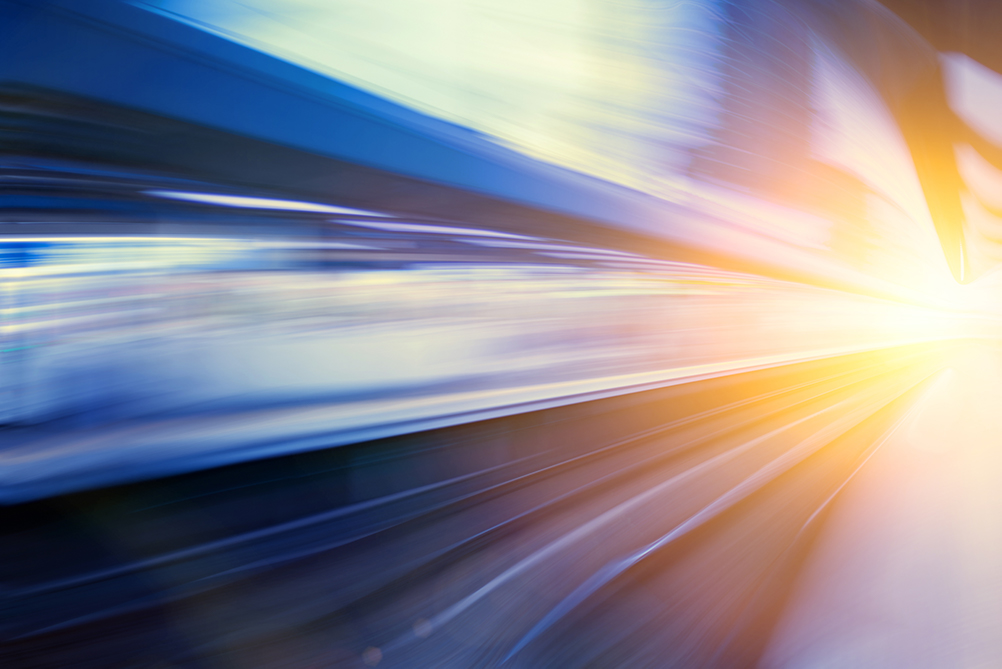 Recorded Webinar: Optimising fast market data using high performance technologies
11 September 2018
---
You can listen to the recording of this webinar by registering on this page.
While the need for speed is no longer the only key requirement of trading, it remains near the top of the agenda with successful firms benefiting from higher fill rates and improved execution quality. So how can this be achieved at your firm?
This webinar will identify the types of high performance technologies that can be deployed to optimise fast market data for improved execution and discuss how to implement them for best effect. It will also consider how functions such as execution, transaction cost analysis, market surveillance and algo back testing impact market data latency and look for solutions to the problem.
Listen to the webinar to find out about:
High performance technologies that optimise fast market data
How to deploy these technologies for improved execution performance
Challenges of implementation and sustainability
Use cases of high performance technologies
Benefits that can be gained from optimising fast market data
Speakers:

Moderator: Sarah Underwood, Editor,
A-Team Group

Graeme Burnett, High Performance Computing Specialist



Ciaran Kennedy, Chief Sales Officer, Metamako



Louis Lovas, Director of Solutions, OneMarketData



Laurent de Barry, Co-Founder & Chief Sales Officer, Enyx

---
More About Our Speakers:
Ciaran Kennedy
Chief Sales Officer
Metamako
Ciaran Kennedy is CSO at Metamako, leading the global expansion efforts. After studying Software Engineering at Ulster University, Ciaran held several senior roles including VP of Global Solutions Delivery across NYSE Technologies product lines. During his 15 years in financial technology, he gained exposure to low-latency trading systems, exchange architectures and aligns this experience to guide trading firms, exchanges and telcos on how to build high performing networks.
Graeme Burnett
High Performance Computing Specialist
Graeme is a hands-on software engineer with a history of delivering global, multi-venue, cross-asset trading platforms and is a pioneer in high frequency trading engineering techniques. He was a partner in a pioneering HFT firm.
Graeme is a Senior Member of the Institute of Electrical and Electronic Engineers (SMIEEE), a member of the Association of Computing Machinery (ACM), the IEEE Communications Society (Comsoc.)
Louis Lovas
Director of Solutions
OneMarketData
Louis Lovas is the Director of Solutions at OneMarketData where his responsibilities include strategic business development and delivering targeted solutions for quantitative research and trading systems. Louis brings over 20 years of experience in developing cutting edge solutions for financial markets and is a leading voice on industry trends, trading technology and data management for Capital Markets. Prior to joining OneMarketData, Louis was the Chief Architect and Fellow of Apama products (formerly from) Progress Software. Earlier in his career, Louis held numerous positions in the Financial Systems and Corporate Program Management divisions at Unisys Corporation (formerly Burroughs). Louis has a B.S in Business Administration/Management.
Laurent de Barry
Co-Founder & Chief Sales Officer
Enyx
Laurent has worked in ultra low latency technology for close to 10 years and in 2011, he co-founded Enyx at the age of 23. As Chief Sales Officer, Laurent leads the development and commercialization of the next generation FPGA-enabled market access technology. A hardware engineer by training, Laurent is passionate about high performance computing and bringing cutting-edge technology to market. Prior to co-founding Enyx, he worked on critical hardware components for the aeronautical and military industries.
Sponsors: