Recorded Webinar: New data, old data, no data: How do you solve the data problems of MiFID II and FRTB?
31 October 2017
---
Don't miss this opportunity to view the recording of this recently held webinar.
Markets in Financial Instruments Directive II (MiFID II) is kick starting the generation of a broad range of new content sets that will power not only MiFID II, but also FRTB. The webinar will discuss emerging data sources and datasets, their potential benefits, and how they will be consumed.
Join the webinar to find out about:
New data sources
The benefits of these data sources
How information services will change
What to do if you can't get new data
Helpful solutions and services
Speakers:

Moderator: Sarah Underwood, Editor,
A-Team Group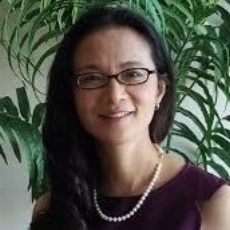 Connie Zhang, Vice President, Enterprise Risk Management & Chief Data Office, Bank of China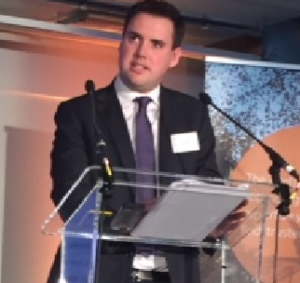 David Bull, Head of Fixed income Content Management, Thomson Reuters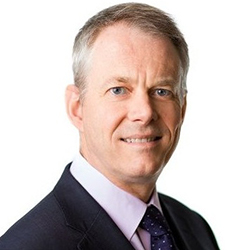 Peter Moss, CEO, The SmartStream Reference Data Utility (RDU)
More About Our Speakers:
Connie Zhang
Vice President, Enterprise Risk Management & Chief Data Office
Bank of China
Connie joined BOC in 2016 as VP (officer level) overseeing risk data (BCBS239), Financial Data (2052a) and KRI (Analytics & Reporting) for the bank. Connie has 21+ years' experience in unifying banking finance business, operational and technology based upon GRC requirement. Focus on Enterprise data Management & Risk Analytics end-to-end Solution to streamline and transform Business process (L1/L2) & data into practical working technological solution (Market Risk/Credit Risk/Model Risk Management/Operational & IT). She led many large scale projects involves large volume data implementation such as enterprise data/information architecture, mortgage data analytics, global Core Banking, credit risk forecast tool, prepayment model and online trading application by incorporating massive data analysis, prediction and reporting in both of low-latency and warehouse solution.
Before joining Bank of China, Connie was Director in DTCC's Enterprise Risk Management. She managed Quantitative Risk Management's (QRM) analytics development projects, interfaces with internal and external stakeholders, and provides robust governance and control of QRM's infrastructure and applications. Before that, she was Sr. manager with S&P, Bank of Tokyo as well as other major financial institutions within US(Bank of America, Wells Fargo..) during her management consulting period, she also worked parallel project did cross-industrial information architecture through transform financial data model into Parma. model for both of J&J and Eli Lilly.
She has Master Degree in Computer Science from City College and MBA in Investment Management from Lubin School of Business.
David Bull
Head of Fixed income Content Management
Thomson Reuters
David Bull is Head of Fixed income Content Management at Thomson Reuters and is based in London. His responsibilities including managing strategy for Fixed Income asset classes across Rates, Credit and Structured Products. Most recently his focus has been on regulatory content solutions for Mifid II, Solvency 2, Basel III etc. He has 10+ years working in data and product management roles managing real time market data and reference data services.
Peter Moss
CEO
The SmartStream Reference Data Utility (RDU)
Peter Moss, CEO of The SmartStream Reference Data Utility (RDU); in partnership with Goldman Sachs, JPMorgan Chase and Morgan Stanley.
Peter joined the company in August 2016 following 25 years at Thomson Reuters. During his time at Thomson Reuters he established the Thomson Reuters Enterprise business, lead the integration of the Thomson Financial and Reuters businesses, ran data and technology operations as CTO and most recently lead the Financial Division, a global $6bn revenue business.
Peter graduated from Bristol University with honours in Mathematics and Computer Science.
Sponsors: