Recorded Webinar: MiFID II trading technology requirements – what's worked and what hasn't?
13 March 2018
---
Don't miss this opportunity to view the recording of this recently held webinar.
The incredible breadth of coverage of Markets in Financial Instruments Directive II (MiFID II) always meant there were going to be workarounds. Now that the implementation deadline of January 3, 2018 has passed, how did the marketplace fare in its attempts to comply, where was it successful, and which areas still need work?
Register for the webinar to find out about:
What happened on January 3, 2018
Compliance levels of trading organisations
What has been going well since Day 1
Which requirements need more work
How best to replace workarounds
Speakers:

Moderator: Sarah Underwood, Editor,
A-Team Group

Rachel Przybylski, Head of Market Structure, Saxo Capital Markets UK Limited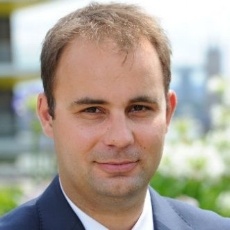 Ben Stephens,
Managing Director, Head of Business Development, Instinet Europe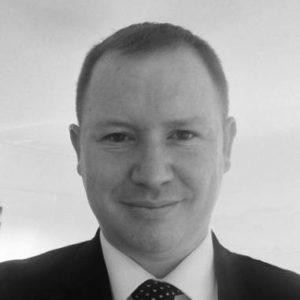 Thomas Kennedy, Head of Analytic Services, Thomson Reuters
More About Our Speakers:
Rachel Przybylski
Head of Market Structure
Saxo Capital Markets UK Limited
Head of Market Structure for Saxo Capital Markets UK Limited. A market regulation and market microstructure change specialist. Responsible for communicating the commercial impact cross asset class, assisting management and internal trading teams to position the business in light of the future regulatory landscape.
Ben Stephens
Managing Director, Head of Business Development
Instinet Europe
Ben is responsible for the firm's regional liquidity strategy and trading products including Newport, the firm's award-winning EMS and liquidity venue BlockMatch MTF. He leads the region's MiFID2 implementation strategies, as well as Instinet's best execution and transaction reporting activities. Prior to joining Instinet in 2013, Ben spent three years at Nomura as Head of Quant Prime Brokerage, and 3 years at Bank of America Merrill Lynch in the electronic trading business. Instinet, with its agency execution model, global footprint, and top-ranked front, middle and back office capabilities, is uniquely positioned at the epicentre of the changes being driven by regulatory and market forces in Europe.
Thomas Kennedy
Head of Analytic Services
Thomson Reuters
Thomas Kennedy is an accomplished and high performing business executive with deep expertise in the application of analytics, cloud services and emerging technologies and a passion for big data. He joined Thomson Reuters in 2010, playing a critical part in the development of the Analytics and Platform business. Prior to that, Thomas worked at KX Systems and at Pie Screening Ltd where as the CTO, he was key in the development of the firm's real-time supply chain platform. Thomas holds a Master of Science degree in Financial Services from the University of Limerick.
Sponsors: