Recorded Webinar: MiFID II: The Critical Need for a Strong Security Master to Meet Compliance
7 November 2017
---
Don't miss this opportunity to view the recording of this recently held webinar.
Financial services firms are racing to meet the January 3, 2018 deadline for the EU's Markets in Financial Instruments Directive II (MiFID II), perhaps the most profound regulatory overhaul of European financial markets for a generation. At the heart of MiFID II's complex and far reaching investor protection and transparency measures is the need for robust securities identification. MiFID II's best execution, trade and transaction reporting, and records retention provisions call for robust instrument definition management, requiring firms to put in place strong, yet adaptive, security master files of complete and high-quality instrument and listings data. This webinar will consider the importance of a strong security master to regulatory compliance at large, and focus on how such a solution can support the investor protection and transparency aspects of MiFID II.
Join the webinar to find out about:
The important role of security master data in regulation
Challenges and solutions of MiFID II investor protection
Meeting MiFID II data transparency requirements
Expert advice on achieving compliance standards
Speakers:

Moderator: Sarah Underwood, Editor,
A-Team Group

Chris Johnson, Senior Product Manager, Market Data, HSBC Securities Services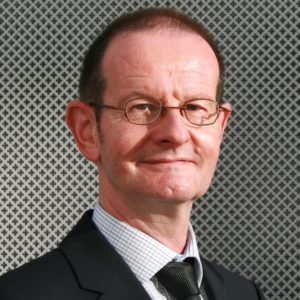 Martin Eberle, Head Content Intelligence,
SIX Financial Information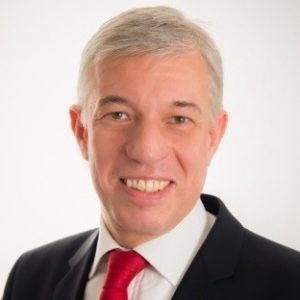 Alex Dorfmann, Senior Product Manager, SIX Financial Information
More About Our Speakers:
Chris Johnson
Senior Product Manager, Market Data
HSBC Securities Services
Chris joined HSBC Securities Services in 2006 and is a Senior Product Manager with responsibility for Market Data.  Chris was previously at Threadneedle Investments where he was Head of Investment Information Services.  Before then he was a Director at UBS.  Chris started work in the city with Laurie, Milbank stockbrokers, in their futures and options operations team, continuing with Chase Manhattan for a further ten years, culminating in three years as head of the equity derivatives middle office.  He also headed OTC derivative client valuations at Bankers Trust.  Chris is a member of the Chartered Institute for Securities & Investment.
Martin Eberle
Head Content Intelligence
SIX Financial Information
Martin has over 25 years of experience in the banking and asset servicing field with deep knowledge in the middle/back office. During his career he became an expert on many topics such as options and futures, clearing & settlement, Corporate actions, risk and compliance and tax & reporting.
Alex Dorfmann
Senior Product Manager
SIX Financial Information
Alexander Dorfmann is responsible for Risk and Regulation and currently working on projects focusing on Investor Protection and Sanctions Monitoring. Over the last 20 years, Alexander has worked for financial institutions, consulting firms and vendors, including Erste Bank, Raiffeisen, Thomson Reuters and SAS. His risk and technology experience covers a broad range of risk and compliance challenges such as Dodd-Frank, credit, market and liquidity risk or regulatory tasks focusing on governance and compliance. His recent experience is related to establishing a MiFID II solution as well as looking at the new regulatory requirements globally.
Sponsors: