Recorded Webinar: MiFID II: Meeting the Requirement for Legal Entity Identifiers (LEIs)
14 November 2017
---
Don't miss this opportunity to view the recording of this recently held webinar.
The deadline for compliance with Markets in Financial Instruments Directive II (MiFID II) is looming, requiring firms within the scope of the regulation to ensure they have Legal Entity Identifiers (LEIs) in place for all the clients, counterparties and issuers they deal with. As the industry mantra goes, No LEI, No Trade. This webinar will consider adoption of the LEI and provide guidance on how best to source, manage and renew LEIs in the run up to MiFID II compliance, including implications for firms outside Europe.
Join the webinar to ensure you understand what is expected in order to be LEI compliant by the January 3, 2018 MiFID II deadline. We will discuss:
MiFID II LEI obligations
State-of-play on LEI adoption
Challenges of the MiFID II requirement
How best to source and renew LEIs
Longer term benefits of the LEI
Speakers:

Moderator: Sarah Underwood, Editor,
A-Team Group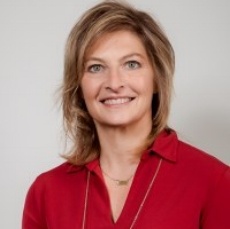 Robin Doyle,
Managing Director, Office of Regulatory Affairs, J.P. Morgan

Jim Fertitta, Vice President – Global Head of Entity Management Operations, Goldman Sachs & Co. LLC

Eugene Ing,Executive Director, Data Services, DTCC
Tony Freeman,
Executive Director, Industry Relations, DTCC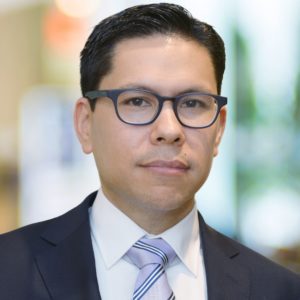 Matthew Chan, Head of Product & Strategy, Institutional Trade Processing, APAC, DTCC
More About Our Speakers:
Robin Doyle
Managing Director, Office of Regulatory Affairs
J.P. Morgan
Robin Doyle has worked at J.P. Morgan Chase for 24 years and is currently a Managing Director, Office of Regulatory Affairs, where she is responsible for developing strategic responses to a broad array of regulatory initiatives, analyzing the impact of regulatory proposals, developing the firm's positions and preparing for the implementation of final rules, specializing in data topics. She is also a leader in recent global efforts to standardize reference data.  Ms. Doyle also spent over seven years as the Chief Financial Officer for Corporate Risk reporting to the firm's Chief Risk Officer and has worked in JPMC's Chase Home Finance business unit and managed the Firm's Accounting Policies Group. Prior to joining J.P. Morgan Chase, Robin worked for Midlantic National Bank, KPMG Peat Marwick, and Prudential Insurance Company.
Ms. Doyle is on the Board of Directors of the Global Legal Entity Identifier Foundation.  She is a member of multiple ISO Committees, the Securities Industry and Financial Markets Association, the New York Clearing House, and the Risk Management Association.
Ms. Doyle has an MBA in Finance from The Graduate School of Management, Rutgers University; a BS in Accounting from Rutgers, The State University; and is certified as a CPA in the State of NJ.
Jim Fertitta
Vice President – Global Head of Entity Management Operations
Goldman Sachs & Co. LLC
Jim Fertitta has 20 years of industry experience joining Goldman Sachs in 2005 based in New York and relocated to Salt Lake City, Utah in 2011. In his current role he is responsible for the Global Entity Management Operations, which supports various entity management functions including regulatory and bank holding company reporting.
Prior to his role at Goldman Sachs he spent several years at the New York Stock Exchange and UBS holding various roles within Compliance, Regulatory Reporting and Trading Operations.
Jim is a member of several SIFMA/GFMA and other association groups related to LEIs and BHC Regulatory Reporting and a member of the Goldman Sachs SLC Disability Interest Forum. In his spare time he enjoys skiing and spending time with his wife and daughter.
Eugene Ing
Executive Director, Data Services
DTCC
Eugene Ing is Executive Director of DTCC's GLEIF-accredited Global Markets Entity Identifier Utility (GMEI utility), which is part of the firm's Institutional Trade Processing suite of products. The GMEI utility is the most mature and largest Local Operating Unit (LOU) on the market, and his team is currently focused on helping legal entities prepare themselves for MiFID II in January 2018.
Mr. Ing has managed a variety of functions during his 20 years at DTCC, including fixed income product management, strategic business development, and operations.
Prior to DTCC, he worked as an actuary in insurance and reinsurance at American International Group and Management Facilities Corporation.
Mr. Ing has a bachelor's degree in Mathematics and Computer Science from Pace University.
Tony Freeman
Executive Director, Industry Relations
DTCC
Tony Freeman joined the firm in 2004 and is based in London. In his current role, he is responsible for leading DTCC's Regional Advisory Councils in North America, Europe and Asia-Pacific. Tony also manages the firm's relationships with trade associations, industry committees and market infrastructures.
Prior to his role at DTCC, he spent six years at J.P. Morgan Chase. Initially hired as a senior relationship manager in the Financial Institutions Group, Tony later served as a product manager in outsourcing and middle-office processing.
Previously, he was with the International Securities Market Association (ISMA, now ICMA), the regulatory body and trade association for the Eurobond market. While there, Tony set-up and led the account management and sales functions.
Before ISMA, he held various systems development and operational positions with a number of investment management firms, including Robert Fleming Asset Management, Legal & General Investment Management and CIN Management.
Matthew Chan
Head of Product & Strategy, Institutional Trade Processing, APAC
DTCC
Matthew Chan is Regional Head of Product & Strategy, Asia Pacific for DTCC's institutional trade processing business, servicing the broker, investment manager and custodian segments. Matt joined DTCC in 2007 in London, U.K., prior to returning to Sydney, Australia. He has served in a leadership positions across DTCC's strategy, product, finance, marketing, industry relations and M&A functions.
Previously, Matt worked in corporate and strategic planning at PepsiCo and Cadbury Schweppes. He also served as a business and policy advisor to the Australian Federal Finance Minister from 1999 to 2001 and, prior to that, as a consulting engineer advising government-owned businesses and utilities.
Matt graduated with a Master of Commerce degree from the Australian School of Business in 2004, and Bachelor of Engineering and Bachelor of Arts (Political Science) degrees from UNSW, Australia in 1998. In 2016, Matt was accepted into the Asialink Leaders Program which brings together leaders from the corporate and government sectors to foster knowledge, skills and networks for effective business engagement across Asia Pacific.
Sponsors: