Recorded Webinar: MiFID II: Is the market truly ready? Will compliance be achieved?
13 September 2017
---
Don't miss this opportunity to view the recording of this recently held webinar.
This market facing webinar aims to share insight and best practices so you can be more successful in Markets in Financial Instruments Directive II (MiFID II) compliance. To support this, the webinar will provide access to the latest results of a global MiFID II survey including over one thousand market and reference data practitioners and other professionals.
Join the webinar to find out about:
How ready entities are for MiFID II
Which regions or sectors are struggling most
What spend firms intend to spend on MiFID II compliance and where
The biggest challenges facing practitioners
What best practice looks like
Speakers:

Moderator: Sarah Underwood, Editor,
A-Team Group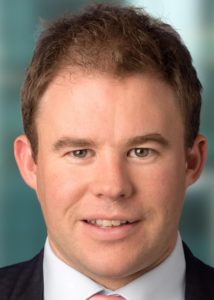 Matthew Coupe, Director of Market Structure, Barclays

Gouri Khatua,
MiFID II Project Manager Compliance, Europe,
Rabobank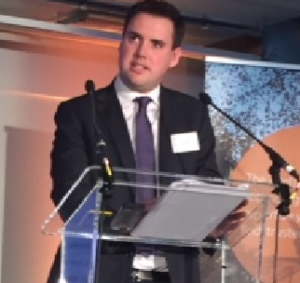 David Bull, Head of Fixed income Content Management, Thomson Reuters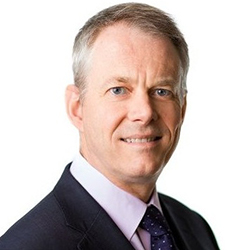 Peter Moss, CEO, The SmartStream Reference Data Utility (RDU)
More About Our Speakers:
Matthew Coupe
Director of Market Structure
Barclays
Matthew Coupe is Director, Market Structure for the European Markets business at Barclays, based in London. He advises the Markets division on future regulatory change, forms the advocacy position of the markets division on areas of regulatory change, and engages with politicians, trade associations, regulatory bodies and clients to make sure this is articulated effectively.
Prior to joining Barclays in March 2015, Matthew was Director of Regulation and Market Structure EMEA at Nice Actimize with overall responsibility for Sales and Marketing and analysing the effects of new regulation on existing and new clients.
He chairs the British Bankers Association MiFID Steering Committe, and also co-chairs the Fix Trading Community for the EMEA region. A regulatory specialist, he is an expert in high-frequency trading and market surveillance in the post-MiFID landscape and their implications for trading desks and compliance departments.
Matthew graduated from De Montfort University with a BA(Hons) in Business Studies, majoring in Financial Statistics.
Gouri Khatua
MiFID II Project Manager Compliance, Europe
Rabobank
Gouri Khatua is a compliance and risk professional across multiple Financial Services sectors and jurisdictions. She is currently leading the MiFID II Programme across EU region in Rabobank. Prior to this she has worked with the Co-founder of SAS Fintech firm in developing the MiFID II reporting solution for Compliance. She has served as a lead across various Workstreams including Transaction Reporting, Best Execution and Investor Protection. As a Strategic Risk Consultant in Wipro she has advised many institutions on Dodd Frank, MiFID and EMIR in Europe, Asia and US. Professional experience: Brexit implications, Compliance, Global Financial Regulations, Risk and Strategic Advisory.
David Bull
Head of Fixed income Content Management
Thomson Reuters
David Bull is Head of Fixed income Content Management at Thomson Reuters and is based in London. His responsibilities including managing strategy for Fixed Income asset classes across Rates, Credit and Structured Products. Most recently his focus has been on regulatory content solutions for Mifid II, Solvency 2, Basel III etc. He has 10+ years working in data and product management roles managing real time market data and reference data services.
Peter Moss
CEO
The SmartStream Reference Data Utility (RDU)
Peter Moss, CEO of The SmartStream Reference Data Utility (RDU); in partnership with Goldman Sachs, JPMorgan Chase and Morgan Stanley.
Peter joined the company in August 2016 following 25 years at Thomson Reuters. During his time at Thomson Reuters he established the Thomson Reuters Enterprise business, lead the integration of the Thomson Financial and Reuters businesses, ran data and technology operations as CTO and most recently lead the Financial Division, a global $6bn revenue business.
Peter graduated from Bristol University with honours in Mathematics and Computer Science.
Sponsors: