Recorded Webinar: Measuring results from client onboarding solutions
14 December 2017
---
Don't miss this opportunity to view the recording of this recently held webinar.
Getting client onboarding right is critical to retaining customers, winning new business and avoiding regulatory penalties, but are banks getting it right? And how can they judge their performance and solve problems on a rolling basis? Answering these questions, the webinar will discuss how banks can measure results from client onboarding solutions, what they should be measuring, and how best they can use the results of those measures to improve client onboarding.
Join the webinar to find out about:
The state-of-play on client onboarding
Progress on client onboarding solutions
Measuring results from these solutions
Best metrics to achieve meaningful results
Using results to improve client onboarding
Speakers:

Moderator: Sarah Underwood, Editor,
A-Team Group

Mike Budden, Director – Head of UK Client Onboarding,
Barclays

Kelvin Dickenson, Vice President, Compliance Solutions,
Opus / Alacra

Alex Dixon,
New Business Development, Bloomberg L.P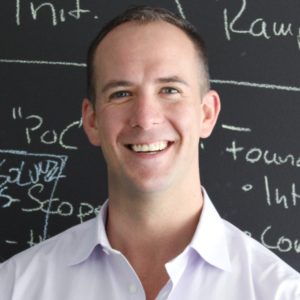 John Mulligan, Senior Consultant, Appway
More About Our Speakers:
Mike Budden
Director – Head of UK Client Onboarding
Barclays
Mike is Head of UK Client Onboarding within Barclays Corporate Bank and is responsible for the delivery of large domestic, multi-entity complex business solutions across the Barclays network, focusing on deals led across the UK and also acting as the centre of excellence for higher volume "new to bank" acquisitions.
Their projects follow industry standard methodologies and incorporate eBanking, SWIFT and bulk transaction capabilities.  His team, which spans the United Kingdom footprint and Barclays platform, act as a single point of contact, focusing on detailed planning, client tailored communication, and aiming to deliver an excellent experience whilst enabling the client to begin reliably transacting with Barclays as quickly as possible.
In addition he is the business owner of their "Onboarding Online" client onboarding service.  This new, portal drive digital approach to onboarding removes the need for any physical paper exchange between client and bank to facilitate account opening and product set-up across the Corporate Bank.
Prior to joining Barclays, Mike spent 12 years at Bank of America Merrill Lynch where he covered a number of roles including managing their EMEA regional servicing centre, leading their cash management technical implementation and help desk function and more recently establishing and heading the EMEA GTS Account Management Sales team.
He also spent 2 years with JPMorgan where he managed large cash management integration projects with global corporate clients.
Mike graduated from Staffordshire University in 1994 with a BA (Hons) in Business Administration specialising in Management Accounting.
Kelvin Dickenson
Vice President, Compliance Solutions
Opus / Alacra
Mr. Dickenson is responsible for leading a Customer focused product roadmap to ensure KYC/AML and vendor/third party due diligence compliance with a range of regulatory requirements. Prior to joining Alacra in 2014, Kelvin was at Dun & Bradstreet for 9 years. most recently as Managing Director of Compliance Solutions and previously as principal consultant for several of D&B's strategic Customers, leading engagements in Compliance, reference data, credit review and risk management.
Before joining D&B, Kelvin spent a combined 20 years in Compliance, Credit, Loss Prevention and Managerial roles at two major financial institutions where his responsibilities included developing CIP policies, procedures, data sources and technology solutions to meet the requirements of the USA Patriot Act. Kelvin is a member of the charter class of Certified Financial Crime Specialists and is a current member of the advisory board at the Association of Certified Financial Crimes Specialists.
Alex Dixon
New Business Development
Bloomberg L.P
Alex Dixon is currently a Business Manager working on New Business Development for Bloomberg's enterprise solutions. He is charged with launching innovative products and services to address critical risk, regulatory, and operations problems for buy and sell-side market participants. Most recently, Alex has been primarily focused on the Entity Exchange product used for exchanging documents involved in Client Onboarding and ongoing regulatory compliance. Alex's broad market knowledge and pre-trade depth of knowledge enables him to combine Bloomberg's assets with client data and documents to produce Client solutions for the Client Onboarding space.
Prior to Bloomberg Alex spent 15+ years working at major Investment banks, just prior to joining Bloomberg he was at UBS where he was the Global Head of Client Onboarding, Transitions & Reviews for the Investment Bank, as well as overseeing Client Onboarding for Wealth Management in the Americas. In this context he had responsibility for regulatory compliance of new regulations over the past few years for both the existing and new client bases as successive versions of Dodd Frank, EMIR and FATCA have rolled out. Prior to joining UBS, Alex had worked in similar roles at Credit Suisse, JP Morgan and Morgan Stanley, following a 7 year career at Andersen Consulting.
Alex has a B.S. in Materials Science & Engineering from Lehigh University.
John Mulligan
Senior Consultant
Appway
John Mulligan has played a pivotal role in the growth and success of Appway in North America. As a Senior Consultant, John provides expert guidance to our clients while leading the design & implementation of Appway solutions. Prior to joining Appway, John spent 10 years developing web & mobile business applications with a focus on customer engagement. He holds a Bachelor's Degree from Stony Brook University.
Sponsors: