Recorded Webinar: Managing Entity Data for MiFID II Compliance: No LEI, No Trade
19 September 2017
---
Don't miss this opportunity to view the recording of this recently held webinar.
MiFID II's "No LEI, No Trade" requirement mandates all entities trading with European counterparties across all asset classes need to obtain legal entity identifiers (LEIs).
This represents a major shift in the way LEIs are used for regulatory reporting and firms that are affected by MiFID II should obtain the relevant LEIs sooner rather than later in order to ensure they are well prepared.
With only a few months to go before the implementation date, this webinar will explore how financial institutions are approaching compliance with the client and counterparty identification requirements of MiFID II.
We discuss the findings of an A-Team Group (publishers of Data Management Review) survey on the current state of play and readiness of the market for the LEI.
Join the webinar to find out:
How firms are going to source and capture all the LEIs needed
How to ensure adequate maintenance processes to stay on top of LEI renewal
What we have learnt from the EMIR experience
Global impact of the LEI
Solutions and recommendations to help ease implementation
Speakers:

Moderator: Sarah Underwood, Editor,
A-Team Group

Chris Johnson, Senior Product Manager, Market Data, HSBC Securities Services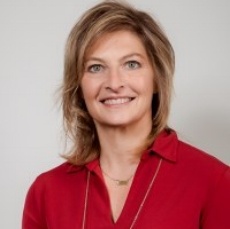 Robin Doyle,
Managing Director, Office of Regulatory Affairs, J.P. Morgan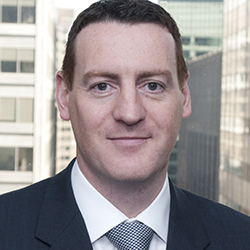 Mark Davies,
Global Head of Data Services, Risk Managed Services, Thomson Reuters
More About Our Speakers:
Robin Doyle
Managing Director, Office of Regulatory Affairs
J.P. Morgan
Robin Doyle has worked at J.P. Morgan Chase for over 20 years and is currently Managing Director, Office of Regulatory Affairs, where she is responsible for developing strategic responses to a broad array of regulatory initiatives, analyzing the impact of regulatory proposals, developing the firm's positions and preparing for the implementation of final rules. Ms. Doyle also spent over seven years as the Chief Financial Officer for Corporate Risk reporting to the firm's Chief Risk Officer and has worked in JPMC's Chase Home Finance business unit and managed the Firm's Accounting Policies Group. Prior to joining J.P. Morgan Chase, Robin worked for Midlantic National Bank, KPMG Peat Marwick, and Prudential Insurance Company. Ms. Doyle is on the Board of Directors of the Global Legal Entity Identifier Foundation and has been on the Board of NJ Junior Achievement and Easter Seal of New Jersey. She is a member of the Securities Industry and Financial Markets Association, the New York Clearing House, and the Risk Management Association. Ms. Doyle has an MBA in Finance from The Graduate School of Management, Rutgers University; a BS in Accounting from Rutgers, The State University; and is certified as a CPA in the State of NJ.
Chris Johnson
Senior Product Manager, Market Data
HSBC Securities Services
Chris joined HSBC Securities Services in 2006 and is a Senior Product Manager with responsibility for Market Data.  Chris was previously at Threadneedle Investments where he was Head of Investment Information Services.  Before then he was a Director at UBS.  Chris started work in the city with Laurie, Milbank stockbrokers, in their futures and options operations team, continuing with Chase Manhattan for a further ten years, culminating in three years as head of the equity derivatives middle office.  He also headed OTC derivative client valuations at Bankers Trust.  Chris is a member of the Chartered Institute for Securities & Investment.
Mark Davies
Global Head of Data Services, Risk Managed Services
Thomson Reuters
Mark leads TR's legal entity data business. Mark joined TR in March 2017 with the acquisition of Avox from DTCC, where he served as General Manager of Avox from January 2013 and regional head for the DTCC in EMEA. Mark originally joined DTCC in January 2012 to help develop the GMEI Utility LEI solution. Prior to DTCC Mark worked for The Royal Bank of Scotland, Barclays Capital & Credit Suisse managing various reference data and risk data teams.
Sponsors: