Recorded Webinar: Managing data, research and trading challenges in the countdown to MiFID II
10 October 2017
---
Don't miss this opportunity to view the recording of this recently held webinar.
MiFID II is a far-reaching regulatory directive, years in the works, but now just a few short months from taking effect on January 3. The European Union regulation will have global impact, in areas including unbundling payments for asset management research, allowing systematic internalizers latitude to handle more types of instruments, data management methods and the definition of best execution of trades. In addition, MiFID II tightens the transparency requirements for order detail disclosure and transaction reporting.
Join the webinar to find out about:
The industry's grasp on the multiple functions and aspects subject to MiFID II
Preparedness for the upcoming deadline and what may happen after January 3
How the directive may affect business with parties outside the EU
How the directive may change how financial services firms conduct trading
Speakers:

Moderator: Andrew Delaney, Chief Content Officer,
A-Team Group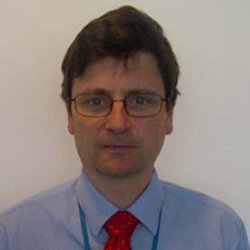 Stephen Hanks, Manager, Markets Division, Financial Conduct Authority (FCA)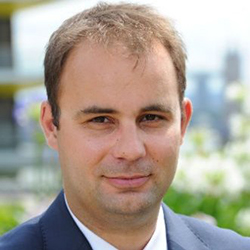 Ben Stephens, Managing Director, Head of Business Development, Instinet

Paul Liesching, Global Head of Financial Markets, Truphone

Stephen HanksMore About Our Speakers:
Manager, Markets Division
Financial Conduct Authority (FCA)
Stephen Hanks worked on the original negotiations on MiFID whilst at HM Treasury. He then joined the FCA's predecessor organisation at the end of 2006 since when he has worked mainly on wholesale markets issues, including sitting on a number of ESMA task forces and working groups. Stephen co-ordinated the FCA's work on the negotiations on the revised MiFID framework legislation and is now involved in the FCA's work on implementation.
Ben Stephens
Managing Director, Head of Business Development
Instinet
Ben is responsible for the firm's regional liquidity strategy and trading products including Newport, the firm's award-winning EMS and liquidity venue BlockMatch MTF. He leads the region's MiFID2 implementation strategies, as well as Instinet's best execution and transaction reporting activities. Prior to joining Instinet in 2013, Ben spent three years at Nomura as Head of Quant Prime Brokerage, and 3 years at Bank of America Merrill Lynch in the electronic trading business. Instinet, with its agency execution model, global footprint, and top-ranked front, middle and back office capabilities, is uniquely positioned at the epicentre of the changes being driven by regulatory and market forces in Europe.
Paul Liesching
Global Head of Financial Markets
Truphone
Paul is the Global Head of Financial Markets at Truphone. Using his specialist expertise, he is enabling Banks, brokers and investment managers of all sizes to comply with MiFID II by January 2018. Having worked with the world's largest investment banks, Paul is dedicated to the mission-critical implementation of the only truly international solution, Truphone Mobile.
Sponsors: