Recorded Webinar: Just days after the GDPR deadline, how did your firm cope with go live and what still needs to be fixed?
29 May 2018
---
Don't miss this opportunity to view the recording of this recently held webinar.
The EU's Global Data Protection Regulation (GDPR) comes into play next week on Friday 25th May. Will your firm be compliant, struggling, or looking for a quick and effective fix?
Hosted by A-Team Group just a few days after the GDPR deadline, this webinar will review how things went at go live, identify ongoing challenges and discuss a quick start service that can help firms achieve not only GDPR compliance but also a 360-degree view of clients and user data.
The scope of GDPR is broad, meaning firms that control or process data relating to EU and non-EU citizens residing in the EU must deal with complex requirements governing personal data. They must also provide evidence of consent for use of an individual's personal data and meet requests from individuals to delete and correct errors in the information. Regulators are also on the case, requiring copies of data on demand.
The penalties for non-compliance with GDPR are eye-watering, ranging up to €20million or 4% of worldwide turnover, a financial fine no organisation wants to incur. Whether firms were compliant or not on the deadline data, many will be looking for a more efficient, strategic solution going forward.
Listen to the webinar to find out about:
GDPR go live on 25th May
Ongoing data management challenges
How to avoid penalties of non-compliance
A 30-day quick start, low risk compliance service
Benefits of the quick start approach
Speakers:

Moderator: Sarah Underwood, Editor,
A-Team Group

Hany Choueiri, GDPR Consultant, AON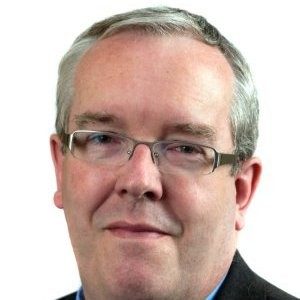 Craig Taylor, Independent Consultant and Former GDPR Programme Manager

Jennifer Shorten, Technical Delivery Architect, EMEA, MarkLogic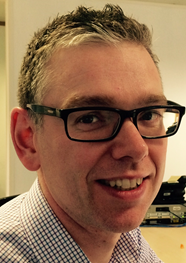 Chris Atkinson, Solutions Architect, EMEA, MarkLogic
---
More About Our Speakers:
Hany Choueiri
GDPR Consultant
AON
With over 25 years of experience in data, Hany Choueiri is an independent consultant in data governance & management and currently consulting on GDPR in the insurance sector at AON in the U.K.  Hany previously held positions at State Street as the Head of Data Governance and Strategy for EMEA and Chief Data Officer at the Bank of England leading the strategic One Bank Data initiative. Between 2009 and 2014, Hany worked in a variety of roles at HSBC most recently as the GBM Chief Data Officer, Europe & Head of Data Quality Services. Prior to HSBC, Hany worked at Deutsche Bank, Clerical Medical and Ernst & Young where he managed a number of key client data, business intelligence, cash management and risk initiatives. Having been instrumental in pioneering one of the first Data Warehouses, Hany's career has been centered around data and its management.
Jennifer Shorten
Technical Delivery Architect, EMEA
MarkLogic
Jennifer Shorten is Technical Delivery Architect for Consulting Services, EMEA. She joined the company in 2014 after six years working on MarkLogic implementations with some of the world's leading media and publishing companies. In her seventeen years in the industry, Jen has helped customers meet their strategic goals by overcoming data and content challenges. Jen has a particular interest in semantics and has had the opportunity to lead the UK consulting team on some of the most advanced semantics implementations for MarkLogic customers globally. 
Originally from New York City, Jennifer holds a Bachelor's Degree in Biopsychology from Hampshire College and an MSc in Technology Management from NYU Polytechnic School of Engineering.
Chris Atkinson
Solutions Architect, EMEA
MarkLogic
Chris joined MarkLogic in 2014 having been an infrastructure product manager at Symantec for the last 5 years. His background in the enterprise data space has been focused on helping customers maintain their service and information availability for mission critical services. It is this background which he brings to MarkLogic to help drive our customers to achieving enterprise class data management solutions in the Financial Services sector.
Sponsors: