Recorded Webinar: Innovation in architecture: how to develop optimal, high performance trading
14 June 2018
---
Don't miss this opportunity to view the recording of this recently held webinar.
Cloud, predictive analytics, sophisticated algorithms, artificial intelligence and other high performance technologies are gaining traction, innovating trading architecture and delivering market advantage to early adopters. Their potential is phenomenal, but they do come with challenges around integration with existing systems and trading data. They must also be implemented in compliance with trading requirements of regulations such as MiFID II.
So, where is your firm in terms of innovating its trading architecture and what high performance technologies have you implemented to get an edge in your trading stack?
The webinar will discuss innovation in trading architecture, how you can harness the opportunities of high performance technologies and the challenges of achieving optimal and enviable electronic trading processes.
Listen to the webinar to find out more about:
High performance technologies
How to manage the challenges of integration
Best practice implementation
How to gain business opportunities
What's next on the technology agenda
Speakers:

Moderator: Sarah Underwood, Editor,
A-Team Group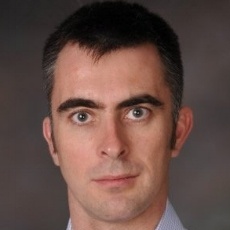 Jason England,
Head of Capital Markets Networks & Hosting, TD Securities

Bob Van Valzah, Former Performance Engineer, Sun Trading LLC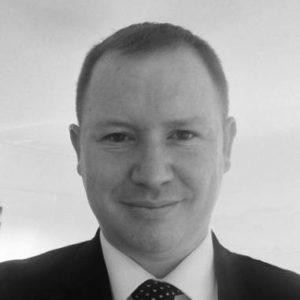 Thomas Kennedy, Head of Analytic Services, Thomson Reuters
---
More About Our Speakers:
Jason England
Head of Capital Markets Networks & Hosting
TD Securities
As Senior Manager, Head of Capital Markets Networks & Hosting, Jason is responsible for global network and application hosting facilities supporting TD Securities Trading operations. He's been instrumental in developing a program of improved capabilities and performance enhancements that have increased operational agility and reliability across multiple asset classes. By balancing innovation and operational excellence, he and his team have delivered solutions to a number of regulatory challenges, including MiFID, and they are currently focused on next-gen performance technologies.
Jason has over two decades of experience in financial services infrastructure and worked for market data vendors and a consulting firm prior to joining TD Securities.
Bob Van Valzah
Former Performance Engineer
Sun Trading LLC
Bob Van Valzah spent 4-1/2 years looking after all aspects of performance improvement for Sun Trading. He starts with the hardware of servers and networks and looks at the world from the perspective of picoseconds up.
Prior to that, Bob was a co-founder of 29West in 2004, a company that pioneered the development of ultra-low-latency messaging.
Bob holds a Master of Science degree in Computer Science from University of Illinois in Urbana Champaign.
Thomas Kennedy
Head of Analytic Services
Thomson Reuters
Thomas Kennedy is an accomplished and high performing business executive with deep expertise in the application of analytics, cloud services and emerging technologies and a passion for big data. He joined Thomson Reuters in 2010, playing a critical part in the development of the Analytics and Platform business. Prior to that, Thomas worked at KX Systems and at Pie Screening Ltd where as the CTO, he was key in the development of the firm's real-time supply chain platform. Thomas holds a Master of Science degree in Financial Services from the University of Limerick.
Sponsors: