Recorded Webinar: How to maximise data sources created by MiFID II
24 May 2018
---
Don't miss this opportunity to view the recording of this recently held webinar.
Markets in Financial Instruments Directive II (MiFID II) creates new data sources that could be used to identify business opportunities and gain competitive edge. The sources include Approved Publication Arrangements (APA) and ESMA's Financial Instruments Reference Data System (FIRDS). The regulation also mandates use of standard data, disaggregated market data feeds, and ISINs for OTC derivatives. So much data, but what to do with it? The webinar will review data sources created by MiFID II, detail how they – along with other required data – can be maximised for business benefit, and question whether the new sources will change the pecking order in financial trading.
Listen to the webinar to find out about:
Data sources created by MiFID II
Details of their data content
How to maximise new sources
Potential business opportunities
Winners and losers in the new regime
Speakers:

Moderator: Sarah Underwood, Editor,
A-Team Group

Gaurav Bansal, Director, RCloud Consultingand Former MiFID II Programme Manager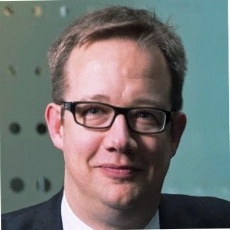 Alex Wolcough, Director,Appsbroker

John Mason, Global Head, Regulatory & Market Structure Propositions, Financial & Risk Division, Thomson Reuters
---
More About Our Speakers:
Gaurav Bansal
Director, RCloud Consulting and Former MiFID II Programme Manager
Gaurav is a Transformation Programme Director, specialising in Risk and Regulatory Change. Over the years, he has successfully led and delivered large scale change programmes  working for organisations such as Goldman Sachs, Credit Suisse, RBS, UBS & Fidelity. He was head of MiFID II programme  for a leading  UK Wealth Manger and responsible for MiFID II trade and transaction reporting delivery for a Tier 1 Bank.
Alex Wolcough
Director
Appsbroker
Alex Wolcough has over 20 years experience within the Financial Markets with a particular focus on the Front Office, Market Structure and Regulation. He has  closely followed the development of MiFiD since 2014 when the first rules were drawn up and continues to advise firms today on how to optimise their business in the current environment.
John Mason
Global Head, Regulatory & Market Structure Propositions
Financial & Risk Division
Thomson Reuters
John Mason is the Global Head of Regulatory and Market Structure Propositions at Thomson Reuters.
In this role, John and his team are responsible for ensuring that Thomson Reuters is effectively addressing the industry's regulatory challenges – of which MiFID is a particular focus area – and developing solutions across the entire product range to meet the evolving requirements of the financial market participants.
Prior to joining Thomson Reuters, Mason ran the European Enterprise Solutions for Bloomberg and was also their Global Head of Regulatory Reporting. Before joining Bloomberg Mason was the Chief Operating Officer for Core One Technologies prior to its sale to Markit.
Sponsors: