Recorded Webinar: How to leverage a market data inventory platform for enterprise-wide gains
8 November 2016
---
This webinar has passed, but you can view the recording by registering here.
What do global heads of market data thinking about the best ways of managing costs?
What are the considerations, strengths and weaknesses of a market data inventory platform?
Join us on a webinar where we reveal the findings from our survey including:
How to best manage market data costs
The functions and capabilities to look for in market data spend management software
The pitfalls of using legacy inventory platforms
Speakers:

Moderator: Andrew Delaney, Chief Content Officer,
A-Team Group

Robert Mohan, Vice President and Manager, Investment Information Management, Wellington Management Company, LLP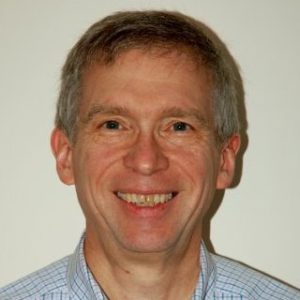 William Damm, Associate Director, Head of Accounts Payable & Market Data Finance, Point72 Capital Management LP

Steve Matthews, CEO, TRG
More About Our Speakers:
Robert Mohan
Vice President and Manager, Investment Information Management
Wellington Management Company, LLP
Rob is the manager of Investment Information Management, a component of Investment Services. He oversees the firm's Market Data Services and Proxy Operations.
Prior to joining Wellington Management in 2007, Rob was the manager of Market Data Services with MFS Investment Management (2004 – 2007) and director of Market Data Services for FMR Co. with Fidelity Investments (1997 – 2004). He began his career in the investment industry as a corporate actions analyst with State Street Bank (1995 – 1997). He also served in United States Army Reserves, earning the rank of sergeant (1991 – 1997).
Rob received his BS in accounting from Bridgewater State College in Bridgewater, MA (1995).
William Damm
Associate Director, Head of Accounts Payable & Market Data Finance
Point72 Capital Management LP
Bill Damm is Associate Director for Point72 Asset Management, LP, a family office managing the assets of its founder, Steven A. Cohen, and eligible employees. Bill is responsible for the firm's global payments function, the accounting and finance for market data and research, and the management company cash management function. In addition to those duties, he recently assumed responsibility for the firm's full platform implementation of Workday, a major cloud based enterprise-level software solution for human resources and financial management. Bill directly managed the firm's accounting and finance team for market data for several years, where he developed a strong understanding of the Roberts Group FITS software system. A graduate of Northwestern University and the Harvard Business School, Bill resides with his family in Fairfield, CT.
Steve Matthews
CEO
TRG
Steve joined TRG as CEO in June 2014. Steve has a consistent record of driving sustainable growth, creating enabling infrastructure and generating operating efficiencies in organizations from start-ups to market leaders.
Before joining The Roberts Group, Steve was COO of Omgeo, a market leader in the financial markets technology sector. Steve led the Technology, Product, Operations and Business Development functions, with responsibilities including solution delivery and leading strategic partnerships and acquisitions.
Prior to Omgeo, Steve was COO and CFO of a web-based IT recruitment start-up in the UK. Earlier he was with EBS (now ICAP), a leading FX trading platform.
Steve began his career with Price Waterhouse in their London and Boston offices. He has a BSc. from the University of Exeter in the UK and is a UK qualified Chartered Accountant.
Sponsors: