Recorded Webinar: How to get entity, hierarchy and relationship data right
12 October 2017
---
Don't miss this opportunity to view the recording of this recently held webinar.
The demand for entity, hierarchy and relationship data continues to rise, not only in response to regulatory requirements, but also as a result of greater business understanding of the value of the data to identify counterparties, risk and potential opportunity. The webinar will discuss the requirement for entity, hierarchy and relationship data, how to source complex data and how to manage and maintain the data to best effect.
Listen to the webinar to find out about:
The data requirement
The role of the LEI
Data management challenges
Technology solutions
Business opportunities
Speakers: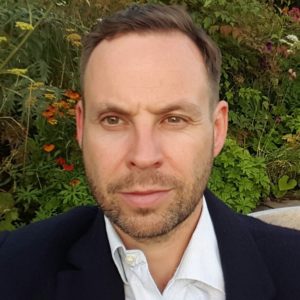 Andy Simpson, Head of Client Data Operations : Client Management Unit, ICBC Standard Bank

Neville Homer, Head of RWA Reference Data and Data Services, RBS

Kelvin Dickenson, Vice President, Compliance Solutions,
Opus / Alacra

Anders A. L. Rodenberg, Head of Financial Institutions and Advisory, Bureau van Dijk

Tom Stock, SVP Product Management, GoldenSource
More About Our Speakers:
Andy Simpson
Head of Client Data Operations : Client Management Unit
ICBC Standard Bank
Andy is the Director of Client Data Strategy and Change at ICBC Standard Bank.  He has over 10 years data management expertise across run and change. Previously he was Global Head of Data Management and KYC at Standard Bank of South Africa.
Neville Homer
Head of RWA Reference Data and Data Services
RBS
Neville Homer joined RBS Group in 2008 and has been managing Legal Entity Reference Data manager within the Global Finance Services Function since Jan 2012. His previous 15 years experience in data management functions has included managing Risk Reference Data also at RBS, prior to that 6 years working on the Central Counterparty Data Master at Barclays Capital.
Kelvin Dickenson
Vice President, Compliance Solutions
Opus / Alacra
Mr. Dickenson is responsible for leading a Customer focused product roadmap to ensure KYC/AML and vendor/third party due diligence compliance with a range of regulatory requirements. Prior to joining Alacra in 2014, Kelvin was at Dun & Bradstreet for 9 years. most recently as Managing Director of Compliance Solutions and previously as principal consultant for several of D&B's strategic Customers, leading engagements in Compliance, reference data, credit review and risk management.
Before joining D&B, Kelvin spent a combined 20 years in Compliance, Credit, Loss Prevention and Managerial roles at two major financial institutions where his responsibilities included developing CIP policies, procedures, data sources and technology solutions to meet the requirements of the USA Patriot Act. Kelvin is a member of the charter class of Certified Financial Crime Specialists and is a current member of the advisory board at the Association of Certified Financial Crimes Specialists.
Anders A. L. Rodenberg
Head of Financial Institutions and Advisory
Bureau van Dijk
Mr. Rodenberg has led multiple compliance projects, specializing on AML, OFAC Sanctions, FATCA and FCPA with the aim of improving compliance levels at various financial institutions, insurance companies and traditional companies. Recently, Anders primary focus has been on improving on-boarding procedures, EDD processes, sanctions 50%-rule identification, investigation and monitoring through global standardization and introducing global ownership structures into the AML & OFAC risk models.
During his tenure with Bureau van Dijk, Anders has held several positions in Europe and now in the US where he has built key relationships with regulatory authorities and industry leaders in numerous countries, speaking on current trends and developments as it relates to compliance regulations.
Tom Stock
SVP Product Management
GoldenSource
Tom started his career developing enterprise systems for American Express and Bank of New York. His responsibilities at GoldenSource include the gathering of market requirements for current and future data management solutions, software development, technology investments and the evolution of the GoldenSource data model.
Sponsors: