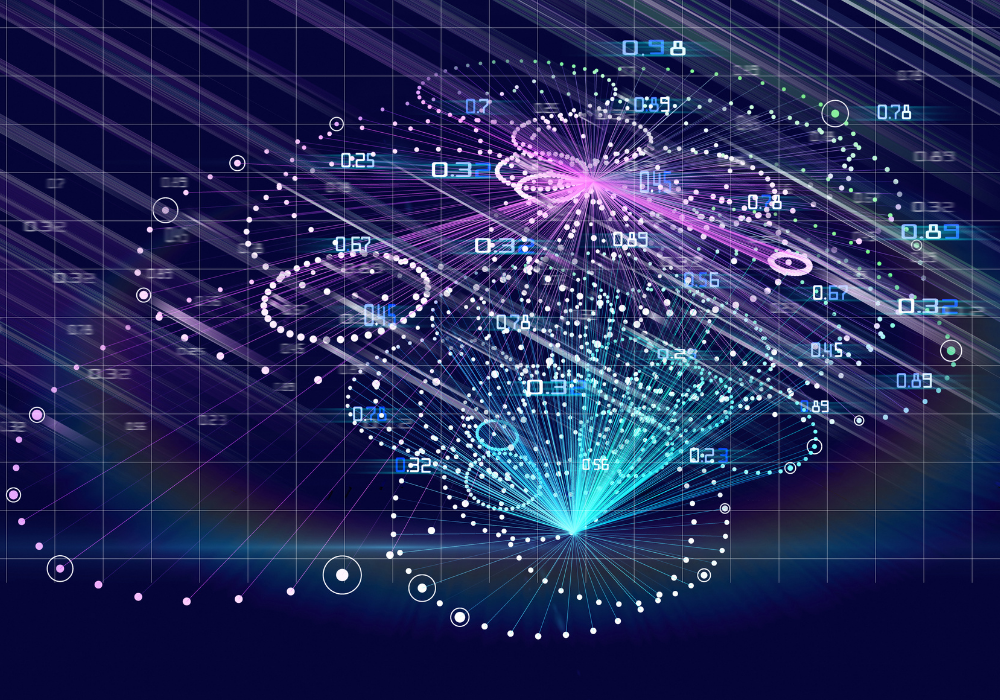 Upcoming Webinar: How to establish data quality and data governance for analytics
22 April 2021
---
Date: 22 April 2021
Time: 10:00am ET / 3:00pm London / 4:00pm CET
Duration: 50 minutes
Data quality has been a perennial problem for financial institutions for many years, but this needs to change as firms become increasingly reliant on accurate analytics to deliver business opportunity and competitive advantage.
New approaches to data quality can help firms up their game and significantly improve their analytics capability. Adding the processes, controls and responsibilities of data governance takes them a step further by ensuring the quality and security of data used across the organisation.
If your organisation is falling short of achieving timely and meaningful analytics, or is doing well but could do better, join this webinar to find out how to establish the underlying, yet all important, essentials of data quality and data governance.
Register for the webinar to find out:
How to establish data quality
How to implement effective data governance
The benefits of combining data quality and governance
The best technologies and tools for these tasks
How to ensure accurate and meaningful analytics
Speakers:

Ellen Gentile, Director of Enterprise Data Quality & Data Quality Incident Management, Sumitomo Mitsui Banking Corporation

Viral Vyas, Manager – Global Risk Analytics, HSBC

Nick Jepson, Financial Services specialist, Semarchy

Naz Quadri, Head of Data Science and Alternative Data Practice for Bloomberg's Enterprise Data Division, Bloomberg

Stuart Harvey, CEO, Datactics

Moderator: Sarah Underwood, Editor,
A-Team Group
More about our speakers:
Ellen Gentile
Director of Enterprise Data Quality & Data Quality Incident Management
Sumitomo Mitsui Banking Corporation
Ellen Gentile is the Director of Enterprise Data Quality & DQ Incident Management for the SMBC Americas Division of Sumitomo Mitsui Banking Corporation. Ellen has over 20 years of experience in the financial services sector and has worked in various capacities for companies such as Cowan & Company, Morgan Stanley, Bank of America, Bank of America Securities and Pershing, LLC. As SMBC's data quality manager, Ellen works assiduously to establish and implement all facets of a comprehensive data quality program at the SMBC Americas division.
Viral Vyas
Manager – Global Risk Analytics
HSBC
Viral has 15 years of Data and Analytics experience in Risk Management across markets. He has strong experience in  Data Analysis and Strategy, Data Quality and Governance, MI Development, Requirements Gathering, Data Lineage and associated Source To Target Mapping. He has helped the bank adhere to BCBS Principles by identifying CDE's, documenting lineage, setting up data quality and helping IT build strategic solution.  He is currently leading Requirements gathering and testing for a Risk Strategic Solution that will not only help achieve adherence to Basel 3 Reforms and other Regulations but also improve the way data is stored, managed and accessed across Risk.
He is Certified Associate Data Management Professional and a member of DAMA UK.
Nick Jepson
Financial Services specialist
Semarchy
As a Financial Services specialist I have worked in major consultancies and directly for tier 1 banks in transformation roles.
Nick has over twenty years' experience of successfully implementing business and technology change. Nick has worked on regulatory remediation, bespoke and package/product system implementation, cost reduction, simplification, and business strategy.
Naz Quadri
Head of Data Science and Alternative Data Practice for Bloomberg's Enterprise Data Division
Bloomberg
Naz heads Bloomberg's Enterprise Data Science groups, a position he's held since September 2015. His teams develop the financial models, bespoke AI, Alternative Data and real-time NLP solutions for the financial markets.
Naz came to Bloomberg in 2013 as the global business manager for Bloomberg's derivatives trading tools and analytics. He brought with him extensive experience designing financial models, particularly for derivatives instruments, as the global head of technology for Morgan Stanley's Interest Rate Derivatives Trading Group for more than eight years. He was part of the team that built the risk assessment and mitigation technology the bank needed to calculate market and credit default risk in the wake of the financial crisis. Prior to working for Morgan Stanley, he also served as a senior technologist with ABN AMRO's Market Risk group and began his career at Goldman Sachs. He is also an Adjunct Professor at Northwestern University teaching AI courses.
In the early 2000's, Naz started a company called BackChat, which pioneered the first telephony-based, zero training continuous speech voice recognition software.
Naz earned his Masters degree in Mathematics, with distinction, from Warwick University in the United Kingdom.
---
Sponsors: