Recorded Webinar: How to apply emerging technologies to data management
21 November 2017
---
Don't miss this opportunity to view the recording of this recently held webinar.
As increasing data volumes push traditional data management technologies towards breaking point, emerging technologies including machine learning, artificial intelligence and blockchain are beginning to show promise. The webinar will consider the potential of these emerging technologies and discuss how they can be applied to data management, data quality and data governance.
Join the webinar to find out about:
Emerging technologies
Potential gains and benefits
How and where to implement
Solutions to integration issues
Next wave technologies
Speakers:

Moderator: Sarah Underwood, Editor,
A-Team Group

Tom Dalglish, VP, Intelligent Automation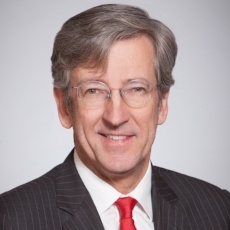 Mark Temple-Raston, CDO and Chief Data Scientist,
Decision Machine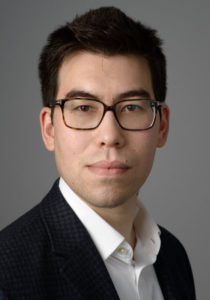 Lee Moffatt, Senior Product Manager, AIM Software
More About Our Speakers:
Tom Dalglish
VP
Intelligent Automation
Tom is a recognized expert in financial systems with a reputation for delivering quickly. With over 25 years of success in deploying global systems and infrastructures  A passionate believer in building tightly-integrated teams, he describes himself as a well-rounded, hands-on computer scientist with a tenacious drive for delivering systems under challenging conditions. A known technology innovator, Tom previously ran various Enterprise Data and Transformation and Innovation efforts at Bear Stearns, J.P. Morgan, Merrill Lynch and HSBC prior to joining Virtusa in July.
Mark Temple-Raston
CDO and Chief Data Scientist
Decision Machine
Mark worked 15+ years on Wall Street as a Senior Vice President in Enterprise Architecture. Mark was at Citigroup for 10 years and held leadership positions in Global Functions, Risk Management, Enterprise Governance and Global Data Management. Mark left Citigroup to found and build Decision Machine, a next generation machine learning product that provides analysis and insight for data quality management and cost optimization. Mark also holds a doctorate in Applied Mathematics and Theoretical Physics from Cambridge University, UK.
Lee Moffatt
Senior Product Manager
AIM Software
Lee Moffatt is Senior Product Manager at AIM Software. He is responsible for executing the firm's Managed Service Strategy and helping to shape the next generation of GAIN business applications. Lee has over ten years of experience in financial technology. His previous roles include Business Analyst and Product Management positions at Bloomberg PolarLake and Asset Control in Europe and Asia. Lee studied Computer Science with Artificial Intelligence at the University of Southampton.
Sponsors: