Recorded Webinar: How are you managing the need to demonstrate trade reconstruction?
31 May 2018
---
Don't miss this opportunity to view the recording of this recently held webinar.
Best execution under MiFID II and other current regulations presents practitioners with a daunting challenge: How does my firm provide evidence that it acted in the best interests of the client? The response necessarily requires storage of vast quantities of data from multiple sources and communications channels, for long periods of time – in the case of MiFID II up to seven years.
Trade reconstruction has emerged as a particularly challenging requirement as MiFID II, Dodd Frank and other global regulations force trading firms to show evidence that they acted according to their best execution policies. Firms will need to capture, store and query (often on-demand) any and all data and communications that could relate to a transaction (as prescribed by Article 16[7] of MiFID II), whether or not the transaction takes place.
The requirement is onerous, and the penalty for non-compliance has yet to be tested under MiFID II. Meanwhile, firms continue to wrestle to determine their best approach.
Listen to the webinar to learn:
What types of data you need to be collecting – across structured and unstructured data, electronic, voice, social media and paper-based data
How to identify required data and manage data collection from across disparate, siloed sources
What potential security risks to look out for
How to manage policies for ensuring the relevant data is recorded and stored in the right way
How to reconstruct a trade with minimal manual effort and ensure access in a timely manner
How to turn the regulatory requirement into a business advantage by anticipating breaches, and protecting your assets and reputation
Speakers:

Moderator: Sarah Underwood, Editor,
A-Team Group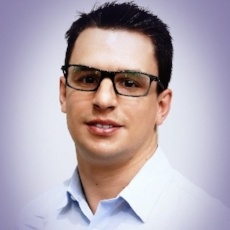 Nuno Hortensio, Global Audio Surveillance Product Manager, Top Tier 1 Bank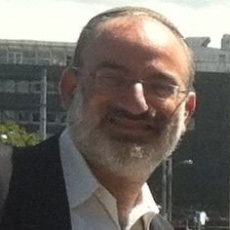 Levi Orbach, Founder, CEO, Voitrax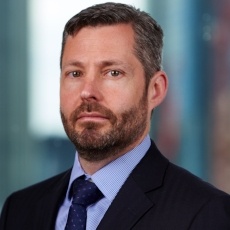 Paul Rogers,
Pre-Sales Director EMEA, Fonetic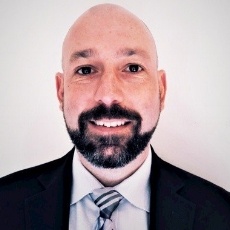 Steve LoGalbo,
Product Management Director,
NICE Actimize
---
More About Our Speakers:
Nuno Hortensio
Global Audio Surveillance Product Manager
Top Tier 1 Bank
Nuno is a highly motivated and passionate professional who believe that professional ethics, leading by example and good working relationships are key factors for collective success. He is a forward-thinking leader, focused on reliable execution and service excellence delivered through a good teamwork ethos. Nuno is an avid technologist with proven expertise in managing change by pursuing improvements through strategic development, process building, mentoring and teamwork.
By maintaining a vast Voice Recording and Compliance product knowledge, remaining up-to-date with technology innovations and being adept at understanding business needs, he provides robust technical solutions that meet requirements.  Nuno believes that he has positively influenced and supported the development of team structures and strategies of the companies he has worked for.
His role includes:
– Analysis of the market and competitive conditions to lay out a product vision that is differentiated and delivers unique value base on the stakeholders and business requirements to help manage regulatory risk effectively.
– Define the product strategy, features and product roadmap in line with HSBC's Surveillance vision and strategy, stakeholders and business requirements.
– Responsible for defining the 'why', 'what' and 'when' of the product to be delivered.
Levi Orbach
Founder, CEO
Voitrax
CEO of Voitrax – consultant with over 25 years experience for major financial firms in trading systems for compliance and client reporting. Worked for major wall street firms including Merril, Painwebber, CItibank, PWC, Lehman as well as Lazard Frere.
Expert in regulatory reporting requirements and the technology to be able to meet this requirements.
Paul Rogers
Pre-Sales Director EMEA
Fonetic
Paul Rogers has over 25 years of experience within Electronic Trading, Confirmation and Regulatory domains. Strong technical knowledge of Voice Processing and Analysis, Trade Communications Surveillance and other relevant systems involved in the trade life-cycle. Mr Rogers has worked with important players from the financial industry and in regulatory initiatives including MiFID, Dodd-Frank, EMIR and MiFID II.
Steve LoGalbo
Product Management Director
NICE Actimize
As director of product management for the NICE Actimize Financial Markets Compliance division, Steve looks after the Holistic Trade Compliance portfolio. This portfolio consists of solutions for trade- and communications surveillance, plus automating compliance tasks using workflow management and robotic process automation (RPA). His expertise is in advanced analytics and machine learning solutions to detect even the hardest-to-find forms of market abuse and conduct risk.
Sponsors: