Recorded Webinar: How agile data management can power business transformation
7 March 2017
---
Don't miss this opportunity to view the recording of this recently held webinar.
An asset manager's ability to successfully execute on business transformation plans can make the difference between thriving and barely surviving in today's competitive, digitally connected and regulatory-constrained environment.
The more progressive buy-side firms are embarking on business transformation programmes that range from expansion across asset classes or geographies, introduction of new products, digital transformation to remove legacy products and improve efficiencies, and more.
For a business transformation programme to be successful, it needs the right strategic vision, tied to a strong understanding of the solutions customers are seeking, and the ability to execute on the plan.
At the heart of any business transformation programme is data: data to help inform decision making; data to ensure accuracy and quality across all processes; and data to measure progress and performance.
But how is the role of data management for business transformation currently perceived across asset management companies?
At what stage is data management considered?
Are current data management practices helping or hindering progress?
What are the benefits of having a strong data management foundation for business transformation programmes, and what are the barriers to progress?
How senior are the top-level executives that get involved in data management decisions and investment, and what budgets are available to support data management?
How might the approach and method of data management change in future to support ongoing business transformation?
We discuss the findings of an A-Team Group (publishers of Data Management Review) survey on this webinar.
Don't forget you can still download the supporting whitepaper here.
Speakers:

Moderator: Sarah Underwood, Editor, A-Team Group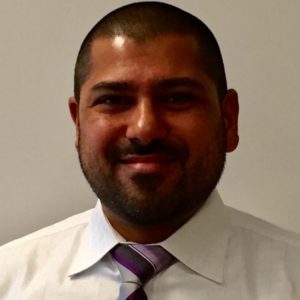 Ali Jaffer, Vice-President, Investment Operations, Data & Application Support, AGF Investments Inc.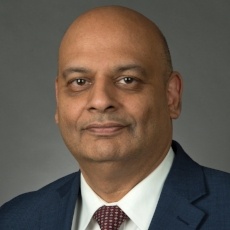 Sanjay Saxena, Head of Enterprise Data Governance, Northern Trust
Marc Rubenfeld, Head of Eagle Solutions, EMEA/APAC, Eagle Investment Systems
More About Our Speakers:
Ali Jaffer
Vice-President, Investment Operations, Data & Application Support
AGF Investments Inc.
Ali Jaffer has 15 years' experience in the financial services industry with a focus on front and middle office data management and technology.  He has implemented trading, risk, and data management systems as well as managed trading and data support teams.  Most recently Mr. Jaffer was able to leverage his firm's technological and data foundation as well as operational expertise to develop and launch AGF's first round of ETF's in Jan. 2017.
Sanjay Saxena
Head of Enterprise Data Governance
Northern Trust
Head of Enterprise Data Governance at Northern Trust. Significant expertise managing Data Integration and Governance efforts for Financial Services. Prior experiences include delivery of data programs for Asset Managers, Banks, and Insurance. Expertise in setting up and implementing Agile Data Development and Management for a number of firms.
Marc Rubenfeld
Head of Eagle Solutions, EMEA/APAC
Eagle Investment Systems
Marc Rubenfeld has close to 20 years of experience in the financial services industry, with specific experience in middle and back office technology. As Head of Eagle Solutions, EMEA/APAC, he is a senior member of the Eagle leadership team who fuels long-term growth by focusing on business development in the EMEA and APAC regions. He is a thought leader who manages a global team that works closely with sales, marketing, product, services, and support to advance new and add-on business opportunities using the Eagle solution set. He drives innovation within Eagle by working with clients and prospects to turn business challenges and opportunities into technology solutions for the marketplace. Previously, Mr. Rubenfeld spent over 10 years on the product side of Eagle and was responsible for overseeing the performance measurement product development team. In this capacity, he managed a global team charged with software design and development functions, product support and quality assurance for the Eagle Performance suite of performance measurement, attribution, and GIPS® composite management solutions. Prior to joining Eagle in 2002, Mr. Rubenfeld was an analyst for a predecessor to JP Morgan Prime Services. In that role, he was responsible for business analysis, leveraging technology to provide insight into that business. Mr. Rubenfeld received his Bachelor of Science in Business Administration from the University of Vermont and holds a Certificate in Investment Performance Measurement from the CFA Institute.
Sponsors: