Recorded Webinar: High performance market data management technologies
8 December 2016
---
This webinar has passed, but you can view the recording here.
The challenges and opportunities of managing market data using hardware acceleration, a deterministic approach to low latency connectivity and in-memory and other high speed databases.
What are industry best practices for access to high-speed market information?
How are firms using hardware acceleration?
What is a deterministic approach to low latency connectivity and why is it important?
How can in-memory and other high performance databases and feedhandlers support key functions like best execution, transaction cost analysis, market surveillance and algo back-testing?
Speakers:

Moderator: Andrew Delaney, Chief Content Officer,
A-Team Group

Mark Reece, Director of Professional Services, MCO Europe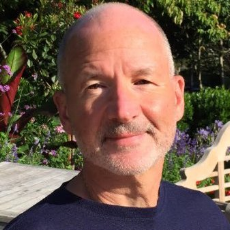 Ted Hruzd, Senior Infrastructure Architect,
RBC Capital Markets

Louis Lovas, Director of Solutions, OneMarketData
More About Our Speakers:
Mark Reece
Director of Professional Services
MCO Europe
Mark has been working in the high performance trading arena for more than a decade. His focus has been on both improving the performance of trading activities and, equally critically, the handling of tick data.  His experience has been gained working with exchanges, focusing on the delivery of market data, and at brokers, looking at the receipt and handling of market data.
Ted Hruzd
Senior Infrastructure Architect
RBC Capital Markets

Ted joined RBC this year as Sr. Infrastructure Architect. He started his Wall Street IT career with SIAC (1983-99). His career theme has been to trade as fast and as intelligently as possible, for competitive advantage. Since 2005, Ted's main role has been as an Ultra Low Latency (ULL) Architect for Electronic Trading, with Citi, Deutsche Bank, and JP Morgan. In Summer 2017, Ted will teach ULL Technologies for Electronic Trading at NYU.
Louis Lovas
Director of Solutions
OneMarketData
Louis Lovas is the Director of Solutions at OneMarketData where his responsibilities include strategic business development and delivering targeted solutions for quantitative research and trading systems. Louis brings over 20 years of experience in developing cutting edge solutions for financial markets and is a leading voice on industry trends, trading technology and data management for Capital Markets. Prior to joining OneMarketData, Louis was the Chief Architect and Fellow of Apama products (formerly from) Progress Software. Earlier in his career, Louis held numerous positions in the Financial Systems and Corporate Program Management divisions at Unisys Corporation (formerly Burroughs). Louis has a B.S in Business Administration/Management.
Sponsors: