Recorded Webinar: GDPR Programme Insights for GDPR Readiness
25 January 2018
---
Don't miss this opportunity to view the recording of this recently held webinar.
General Data Protection Regulation (GDPR) takes effect on May 25, 2018, requiring financial institutions to meet stringent new rules on managing the personal data of EU residents, and setting astronomic fines for those that fail to comply. The webinar will discuss the broad data management challenges posed by the regulation, the GDPR articles your data management programme will need to consider, and how compliance can best be addressed. Referring to a recent survey conducted by A-Team Group and sponsored by ASG Technologies, the webinar will also explore approaches to the regulation, explain the importance of governance to successful implementation, and offer guidance on new technologies that support compliance.
Register for the webinar to find out about:
GDPR requirements
State-of-play on compliance
Data management challenges
Approaches and solutions
Expert views on implementation
Speakers:

Moderator: Sarah Underwood, Editor,
A-Team Group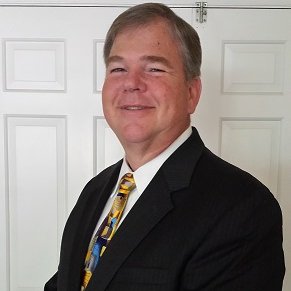 Scott Snively,
Data Intelligence Strategist,
ASG

Garry Manser,
Head of Data Governance,
Visa

Colin Ware,
Regulatory Product Manager,
BNY Mellon
More About Our Speakers:
Scott Snively
Data Intelligence Strategist
ASG
Scott Snively assists organizations, through automation, to map, understand & maintain their data, where it lives, how it moves, and what transformations it goes through. He works with Global companies to solve GDPR compliance conundrums by integrating business side responsibilities of privacy information with technology for global, enterprise-wide GDPR programs.
Garry Manser
Head of Data Governance
Visa
Garry Manser has worked in financial services for too many years to mention in a number of different roles. He has been involved with data since 1998 and was introduced to the worlds of governance and quality in 2005. During his career he has worked both in industry and consultancy, across both banking and insurance, with a brief spell in a mine in Seville! Achievements include introducing supporting a number of successful governance frameworks across organisations both at a local level and on a global scale as well as a number of quality initiatives, from the initial monitoring, through root cause analysis and onto remediation, with one role involving introducing circa 200 front end controls to improve data quality at capture. He is currently leading a data governance strategy across a major financial organisation, in support of various regulatory requirements and a driven business wide desire to succeed.
Colin Ware
Regulatory Product Manager
BNY Mellon
Colin has recently joined BNY Mellon as Regulatory Product Manager. He is responsible for ensuring that all products within Asset Servicing are compliant with upcoming regulations and serve our client's needs to meet the regulatory requirements. He is focused on helping clients understand how they will be affected by upcoming regulations, including MIFID II, GDPR, MMFR etc, and how BNYM product solutions can assist them in ensuring compliance.
Prior to joining BNY Mellon, Colin spent 4 years working at Barclays initially as Industry & Regulatory Engagement Lead for Data Management, and then leading on the Impact Assessment for GDPR. Previously, he was Global Product Manager for Omgeo CTM responsible for developing the product to meet all client and regulatory requirements. He has also spent time at a number of leading Investment Bank institutions, including Deutsche Bank, Nomura, and Goldman Sachs, across a broad range of Data Management, Client Service and project management roles./p>
Sponsors: