Recorded Webinar: Driving business value from the LEI
16 February 2017
---
Don't miss this opportunity to view the recording of this recently held webinar.
The Legal Entity Identifier (LEI) has become a viable standard to help financial institutions identify business entities that are party to financial transactions and fulfil regulatory obligations for entity data. Linked to third-party, corporate hierarchy and beneficial ownership data, the potential of the LEI extends to meet not only regulatory requirements, but also the need for an entity-centric enterprise view that can deliver business benefits including improved risk management and customer service.
Join the webinar to find out about:
LEI adoption and development
Initial limits of the identifier
How to link third-party data
How to gain an entity-centric view
Potential business benefits of the LEI
Speakers:

Moderator: Sarah Underwood, Editor, A-Team Group

Thomas Dunlap, Global Head of Reference Data Operations, Goldman Sachs

Vimal Vel, Vice President of Global Alliances & Partnerships Strategy, D&B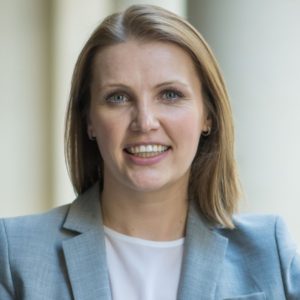 Anastasia Dokuchaeva, Director of Global Regulatory Solutions,
FactSet

Marty Williams, Director, Business Development and Strategy, ICE Data Services
More About Our Speakers:
Thomas Dunlap
Global Head of Reference Data Operations
Goldman Sachs
Tom is global head of Reference Data Operations and the Salt Lake City head of Operations Data Quality Management. He serves as cochair of the Pricing Consistency Governance Group and Operations Data Digitization Council, and is a member of the Federal Reporting Oversight Committee and Private Wealth Management Valuation Committee. Tom is co-sponsor of the Salt Lake City Veterans Network and a member of the Salt Lake City/Irving Operations Regional People Development Committee.
Previously, he was based in Hong Kong, where he was head of Asia Regulatory and Tax Operations from 2009 to 2011. Tom had regional oversight for the Asia Operations Risk Management, Asia Operations Project Services and Asia Operations Technology Strategy Groups. In 2008, he was head of Private Wealth Management International Operations. Prior to that, Tom managed various Private Wealth Management Operations functions while based in Salt Lake City from 2002 to 2007. He joined Goldman Sachs in 2000 within Investment Management Operations in New York and was named managing director in 2010.
Prior to joining the firm, Tom was a vice president in the Worldwide Securities Services Division at Citibank.
Tom serves on the Board of Directors of the Enterprise Data Management Council and the Guadalupe School. He is a member of the Financial Research Advisory Committee at the US Treasury Department's Office of Financial Research.
Tom earned a BA in Economics from Columbia University.
Vimal Vel
Vice President of Global Alliances & Partnerships Strategy
D&B
Vimal Vel is the Vice President of Global Alliances & Partnerships Strategy at Dun & Bradstreet (D&B) where he is responsible for the solutions and co-branded products developed in collaboration with D&B's Strategic Partners. Vimal owns Alliance Strategy to expand D&B's entry in several new market categories such as Capital Markets, FinTech and Sales Intelligence. He also plays a key role in developing and executing on D&B's Data-as-a-Service (DaaS) strategy. Vimal has a MBA from the University of Chicago, Booth School of Business and an MS in Electrical Engineering from the University of Illinois at Chicago.
Anastasia Dokuchaeva
Director of Global Regulatory Solutions
FactSet
Anastasia Dokuchaeva is Director of Global Regulatory Solutions at FactSet, and oversees business and product strategy in the area of regulatory compliance. Over her professional career, Anastasia gained experience working with a wide range of financial services firms including investment banks, fund managers, insurance, consulting and software providers. Last 6 years, she has focused extensively and developed solutions for regulations such as Solvency II, BCBS 239, KYC/AML, IRS Section 871(m), PRIIPs KIDs, MiFID II, and many others. Throughout FactSet Regulatory Solutions the focus has always been on data governance best practices. As the industry moves down the big data path it is becoming increasingly apparent the scope, quality and connectivity of reference and operational data is essential to fully leverage emerging trends in machine learning and artificial intelligence to drive business efficiency and innovation. The connected content architecture can enable organizations to organize and optimize the organization of its content assets to drive multiple use cases and lower total cost of ownership long term: Alpha, Data Governance, Risk/Compliance. It will be those organizations whom excel at data governance that will be able to fully and finally leverage the promise of big data.
Marty Williams
Director, Business Development and Strategy
ICE Data Services
Martin Williams is a recognized expert in the creation of high-quality reference data services. As the leader of ICE Data Services' Reference Data commercial strategy, Mr. Williams is responsible for identifying and developing new business opportunities in the Reference Data market.
Sponsors: