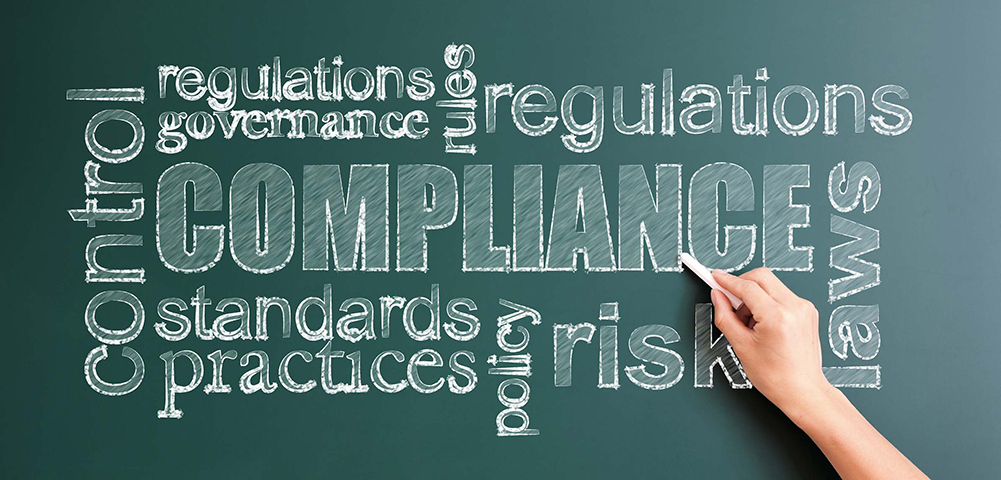 Recorded Webinar: Deploying regtech solutions for optimal compliance professional performance
20 November 2018
---
You can listen to the recording of this webinar by registering on this page.
Today's atmosphere of heightened regulatory scrutiny is focusing attention on compliance departments and the tools available to mitigate the risk of regulatory censure.
Much has been made of emerging regtech solutions' ability to offer new capabilities, potentially changing the way compliance teams work. But what has been the true impact of regtech on the compliance department, and how are firms deploying new technologies to deal with the avalanche of global regulation?
This webinar will discuss regtech development and adoption, pinpoint popular compliance solutions, and identify areas of compliance that are ripe for change. It will also consider the risks and limitations of regtech, how to integrate regtech into existing compliance processes, and how jobs could change as a result of new tools and techniques.
Listen to the webinar to find out more about:
The developing role of regtech in compliance
The best regtech tools for your department
Challenges and risks of implementation
Beneficial gains of successful integration
How regtech could change your job
Speakers:

Moderator: Sarah Underwood, Editor,
A-Team Group

Simon Tweddle, Managing Principal, Risk Shapes

Stuart Harvey, CEO,
Datactics

Andy Mather,
EMEA Financial Services Industry Specialist,
Telstra

Eleni Coldrey
EMEA Business Development Director,
Equinix
---
More About Our Speakers:
Simon Tweddle
Managing Principal
Risk Shapes
Over the last 20 years Simon has served in senior roles at a number of financial services firms including Barclays, Mizuho and ICAP. He is currently an independent consultant providing support to firms that wish to redesign and roll out up to date risk management techniques.
Stuart Harvey
CEO
Datactics
CEO since 2015, Stuart spent many years with Reuters as a programmer, technical engineer and technical architect before co-founding FinTech company Harco, sold to NYSE after winning 30+ global banks for its DART entitlement technology. He is an investor in several tech start-ups including PathXL, acquired by Philips in 2016.
Andy Mather
EMEA Financial Services Industry Specialist
Telstra
Andy Mather has over 20 years of experience providing trading solutions to traders and dealers in the financial markets. Andy is building up Telstra's financial markets ecosystem by bringing disruption through innovation to the Trader Voice market and using this as a platform to help firms stay compliant with the increasing demands of the regulators. He is also passionate about using new technology to drive business efficiency in the trading room.
Eleni Coldrey
EMEA Business Development Director,
Equinix
Eleni Coldrey is Business Development Director at Equinix where she is responsible for driving the innovation strategy for financial services across EMEA. Her role focuses on building new relationships to drive awareness and interconnection within the Equinix Financial Services Ecosystem.
Current projects include Open Banking marketplaces, real-time payments infrastructure, cloud access & transformation, blockchain initiatives and new networking models for resilience.
Sponsors:
?