Recorded Webinar: Deploying cloud solutions in modern trading infrastructures
12 April 2018
---
Don't miss this opportunity to view the recording of this recently held webinar.
Cloud technology and other hosted solutions are finding increasing favour in in modern trading infrastructures, but how best can they be deployed and what can they deliver? The webinar will discuss the challenges and opportunities of cloud and hosted trading solutions, and detail best practice approaches to deployment.
Listen to the webinar to find out about:
Requirements of high-performance trading
Potential of cloud and hosted solutions
Challenges of integration
Best practice deployment
Beneficial outcomes
Speakers:

Moderator: Sarah Underwood, Editor,
A-Team Group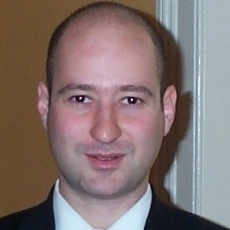 Eric Karpman, Independent Trading Technology Expert

Will Winzor-Saile, Execution Analyst, Redburn

Bill Fenick, VP of Enterprise,
Interxion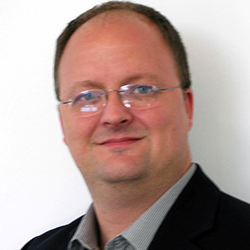 Steven Schiff,
Head of Platform Capabilities, Thomson Reuters
---
More About Our Speakers:
Eric Karpman
Independent Trading Technology Expert
Eric Karpman is a well-known subject matter expert and consultant to large financial services institutions, exchanges, agency brokers and hedge funds specializing in trading technology, execution management and trade lifecycle optimization.
Will Winzor-Saile
Execution Analyst
Redburn
Will joined Redburn Execution in 2015 and is responsible for infrastructure and technology to support the growing execution team. Prior to joining Redburn, he worked as an Electronic Execution Specialist at Fidessa, developing their low-touch trading tools, and algorithmic products in Europe.
Will has nearly ten years' experience in the industry, specialising in advanced trading tools and liquidity capture.
Bill Fenick
VP of Enterprise
Interxion
Bill has over 18 years of financial services industry experience in a variety of strategy, sales and marketing roles at Tibco Inc and Thomson Reuters.
Before taking up his current position in September 2013 at Interxion, Bill drove business development for Elektron Managed Services at Thomson Reuters, where he drew on his successful track record in developing and marketing services for data distribution technology, managed services, co-location and hosting in the global marketplace. Prior to starting in the financial services industry, Bill was a lecturer at the University of Vienna and held a post-doctoral post at the Austrian Academy of Sciences.
Bill holds a PhD from University of Vienna, an MA from Webster University in Vienna and a BA from UCLA.
Steven Schiff
Head of Platform Capabilities
Thomson Reuters
Steve Schiff is currently the Head of Product Management for Platform Capabilities at Thomson Reuters. He has built a 25 year career in financial services technology, leading technology teams in the development and deployment of mission critical, high performance solutions for top tier financial institutions globally.
Sponsors: