Recorded Webinar: Data management requirements for the 2018 regulatory agenda
12 December 2017
---
Don't miss this opportunity to view the recording of this recently held webinar.
The 2018 regulatory agenda is probably the most onerous ever faced by financial institutions, with everything from Markets in Financial Instruments Directive II (MiFID II) to Markets in Financial Instruments Regulation (MiFIR), General Data Protection Regulation (GDPR), Packaged Retail and Insurance based Investment Products (PRIIPs) and Benchmarks Regulation coming into play. Add the January 2019 deadline for Fundamental Review of the Trading Book (FRTB) regulation and the compliance challenge becomes even more daunting. The webinar will discuss regulatory data management requirements, identify compliance solutions and consider the potential extent of strategic approaches to regulation.
Join the webinar to find out about:
The regulatory agenda
Data management challenges
Technology solutions
Strategic approaches
Beneficial outcomes
Speakers:

Moderator: Sarah Underwood, Editor,
A-Team Group

Dessa Glasser, Principal Consultant, Financial Risk Group (FRG) and Former CDO, JP Morgan Chase

Kelvin Dickenson, Vice President, Compliance Solutions,
Opus / Alacra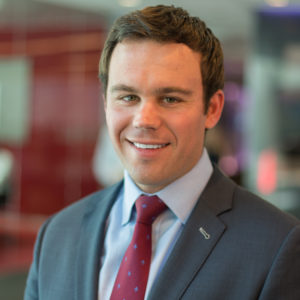 Chris Casey, Global Head of Regulatory and Reference Data, Bloomberg
More About Our Speakers:
Dessa Glasser
Principal Consultant, Financial Risk Group (FRG) and Former CDO
JP Morgan Chase
Dessa Glasser, is a Principal Consultant at the Financial Risk Group. She has a proven record designing and executing innovative solutions in the areas of data, analytics and risk. She held senior roles in the public and private sectors including: Chief Data Officer (JPMorgan Chase); Chief Risk Officer (Bunge) and Deputy Director (Office of Financial Research).
Chris Casey
Global Head of Regulatory and Reference Data
Bloomberg
Chris oversees product development related to Bloomberg's solutions addressing capital and liquidity requirements, regulatory reporting, accounting disclosure and trade compliance. He joined Bloomberg in 2014, bringing with him more than 10 years of experience working in capital markets as an advisor to global financial institutions on regulatory compliance.
Prior to joining Bloomberg, Chris was a manager at KPMG, where he assisted numerous institutions operating in Australian, North American, Asian and European markets with the implementation of regulatory compliance programs.
Originally from Australia, Chris holds a Bachelor of Business majoring in Accounting from the Royal Melbourne Institute of Technology.
Kelvin Dickenson
Vice President, Compliance Solutions
Opus / Alacra
Mr. Dickenson is responsible for leading a Customer focused product roadmap to ensure KYC/AML and vendor/third party due diligence compliance with a range of regulatory requirements. Prior to joining Alacra in 2014, Kelvin was at Dun & Bradstreet for 9 years. most recently as Managing Director of Compliance Solutions and previously as principal consultant for several of D&B's strategic Customers, leading engagements in Compliance, reference data, credit review and risk management.
Before joining D&B, Kelvin spent a combined 20 years in Compliance, Credit, Loss Prevention and Managerial roles at two major financial institutions where his responsibilities included developing CIP policies, procedures, data sources and technology solutions to meet the requirements of the USA Patriot Act. Kelvin is a member of the charter class of Certified Financial Crime Specialists and is a current member of the advisory board at the Association of Certified Financial Crimes Specialists.
Sponsors: