Recorded Webinar: Data management implications of the Fundamental Review of the Trading Book (FRTB)
2 March 2017
---
Don't miss this opportunity to view the recording of this recently held webinar.
Fundamental Review of the Trading Book (FRTB) is two years away. Significant data management changes and challenges presented by the regulation call for an early start on implementation. The webinar will discuss the challenges of FRTB and provide practical guidance on how best to achieve efficient and effective compliance.
Join the webinar to find out about:
The requirements of FRTB
Data management challenges
Best practice approaches
Benefits of compliance
Expert implementation guidance
Speakers:

Moderator: Sarah Underwood, Editor, A-Team Group

Selwyn Blair-Ford, Financial Regulatory Specialist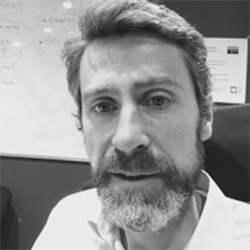 Jerry Goddard, Director, Risk Data Aggregation and Risk Reporting Framework, Santander UK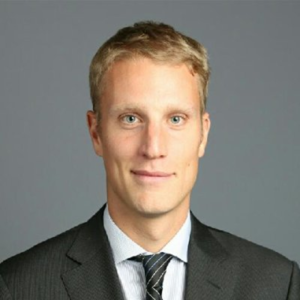 Greg Van Droogenbroeck, Head of Regulatory Products, Bloomberg LP
More About Our Speakers:
Selwyn Blair-Ford
Financial Regulatory Specialist
Senior Banking professional with specific expertise in prudential risk regulation.
Over 20 years' experience working with consumer and investment banks and derivatives houses in roles including: Head of Regulatory Reporting, Financial Controller and Head of Management Reporting.
For the past 10 years I have worked with a major global software vendor as Head of Global Regulatory Policy which involved researching all regulatory issues to provide the in-depth business knowledge necessary to design, build and deliver complex, multi-regulatory global solutions to financial services institutions around the world.
Jerry Goddard
Director, Risk Data Aggregation and Risk Reporting Framework
Santander UK
Jerry Goddard is an experienced Risk professional with expertise in Market Risk and Risk Infrastructure. He was responsible for the delivery of the Santander Group RDA programme in the UK. Prior to that he was the Director of Market Risk responsible for all desk level and consolidated market risk analysis, control and reporting for the trading books.
Greg Van Droogenbroeck
Head of Regulatory Products
Bloomberg LP
Global Regulatory and Accounting Product Manager, Gregory oversees the development of regulatory solutions within Enterprise Solutions, which provides content and solutions that assist with regulatory, risk, accounting and tax compliance. Gregory joined Bloomberg in 2014, following more than 8 years of experience within the investment banking industry both in front office and risk management in US and Europe. Prior to joining Bloomberg, Gregory led the US Asset Liability Management team at ING and was a board member of the regional. Originally from Belgium, Gregory holds a Master's magna cum laude degree in Applied Physics and Photonics and a magna cum laude Postgraduate degree in Management from the Vrije Universiteit Brussel (VUB).
Sponsors: