Recorded Webinar: Data Management for CAT reporting
17 May 2018
---
Don't miss this opportunity to view the recording of this recently held webinar.
The Consolidated Audit Trail (CAT) conceived by the US Securities and Exchange Commission (SEC) in the wake of the 2010 Flash Crash has been a long time in the making, but is now approaching go live with large broker-dealers expected to begin reporting trades in November 2018. The webinar will detail CAT data requirements, review data management problems and solutions, and discuss potential benefits of the CAT for regulators and market participants within its scope. It will also touch on similar initiatives in other jurisdictions.
Listen to the webinar to find out about:
CAT requirements
The implementation timeline
Data management challenges
Approaches to reporting
Technology solutions
Speakers:

Moderator: Sarah Underwood, Editor,
A-Team Group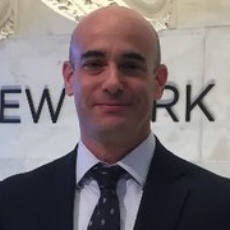 Joshua Beaton, CAT Program Manager and Head of US Regulatory Reporting CTB, Executive Director, Morgan Stanley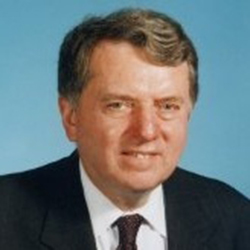 Tom Jordan, CEO, Jordan & Jordan

Dermot Harriss, Senior Vice President – Regulatory Solutions, OneMarketData
---
More About Our Speakers:
Joshua Beaton
CAT Program Manager and Head of US Regulatory Reporting CTB, Executive Director
Morgan Stanley
Josh is an Executive Director at Morgan Stanley and manages the Consolidated Audit Trail (CAT) program across both the Institutional and Wealth businesses and the ISGPO Regulatory Reporting CTB team. He is based in New York.
Josh joined the firm in August 2010 to run the Settlements project team. He held several roles within Shared Services and Banking Operations before serving as Chief Operating Officer for ISG Product Operations for 4 years. Prior to Morgan Stanley he worked in a number of line, project, and regulatory roles in Equity and Credit Derivatives at both Goldman Sachs and Barclays Capital.
Before joining the financial services industry, Josh worked for 5 years as a developer and team manager at dot-com startups in New York and Boston.
Josh earned a BS in Psychobiology from Yale University in 1997 and an MBA from NYU Stern School of Business in 2004. His extracurricular activities include being a board member of Geeks Rule. He and his wife Beth have two children and live in Manhattan.
Dermot Harriss
Senior Vice President – Regulatory Solutions
OneMarketData
Dermot Harriss joined OneMarketData in 2015, and is responsible for delivering solutions that help firms meet their regulatory compliance needs. Mr. Harriss brings over twenty years of financial industry experience from roles involving futures trading, quantitative strategy development, derivatives risk management, program trading, execution services, and technology management.
Sponsors: