Recorded Webinar: Countdown to GDPR
24 April 2018
---
Don't miss this opportunity to view the recording of this recently held webinar.
With just a month to go before General Data Protection Regulation takes effect, is your organisation ready, and if not, what should you be prioritising to make sure you cross the line on deadline day, May 25, 2018? The webinar will discuss ongoing data management challenges, last minute preparations, and how to avoid the significant penalties of non-compliance. It will also consider the potential business and operational benefits of getting GDPR right.
Listen to the webinar to find out about:
Approaches to GDPR
Ongoing challenges
Technology solutions
Last minute fixes
Beneficial outcomes
Speakers:

Moderator: Sarah Underwood, Editor,
A-Team Group

Garry Manser,
Head of Data Governance,
Visa

Sue Baldwin, Vendor Management Expert & Independent Consultant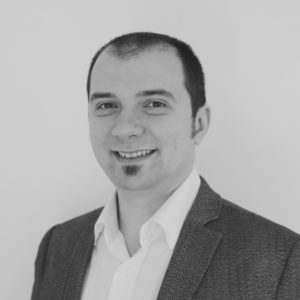 Tudor Borlea, Collibra Product Specialist, CIPP/E, Collibra
---
More About Our Speakers:
Garry Manser
Head of Data Governance
Visa
Garry Manser has worked in financial services for too many years to mention in a number of different roles. He has been involved with data since 1998 and was introduced to the worlds of governance and quality in 2005. During his career he has worked both in industry and consultancy, across both banking and insurance, with a brief spell in a mine in Seville! Achievements include introducing supporting a number of successful governance frameworks across organisations both at a local level and on a global scale as well as a number of quality initiatives, from the initial monitoring, through root cause analysis and onto remediation, with one role involving introducing circa 200 front end controls to improve data quality at capture. He is currently leading a data governance strategy across a major financial organisation, in support of various regulatory requirements and a driven business wide desire to succeed.
Sue Baldwin
Vendor Management Expert & Independent Consultant
I am an energetic senior executive with over 30 years' experience within the financial services sector. I assist organisations become fully data aware, driving data strategy, governance, architecture, culture, people and processes to deliver data quality and assurance, providing game changing approaches to reduce the cost of data collection, integration and lifecycle management. This delivers a clear direction for leveraging data for greater returns and regulatory obligations.
Previous Executive Director at JPM where was Control Office and Data Protection Officer for their Central Data Utility. Also managed the EMEA Third Party Oversight program for over 20K vendors.
Tudor Borlea
Collibra Product Specialist, CIPP/E
Collibra
Tudor has spent the past 12 years gradually moving from IT focused roles like software implementation and integration towards more Business focused roles like business analysis and management consulting. The one constant throughout was that he enjoyed helping institutions bridge the understanding gap between Business and IT. As a Management Consultant, Tudor was fortunate to work in several large Business Transformation programmes, across various industries, experiencing first hand the change management challenges around process, organisation, data, applications and technology. When done right, Data Governance can be the answer to most of these challenges.
Since joining Collibra, Tudor has focused on the GDPR and other regulatory applications of Data Governance, becoming a Certified Information Privacy Professional (CIPP/E) in the process.
Sponsors: