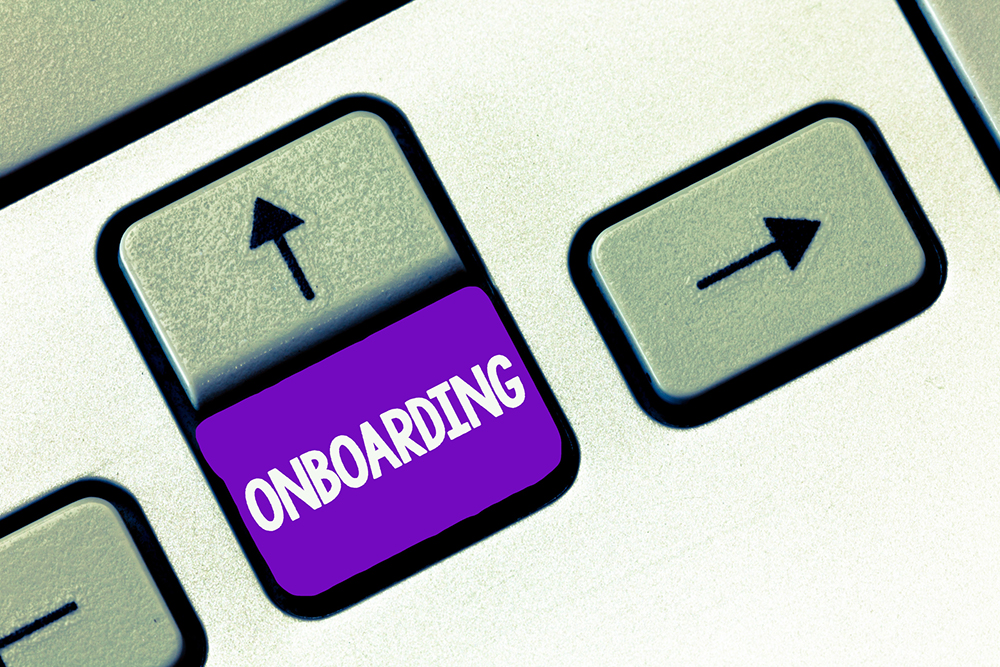 Recorded Webinar: Client onboarding – how developments in tech and automation can help optimise entity data management and improve KYC
1 October 2019
---
Financial services providers spend billions of dollars a year on Know Your Customer (KYC), client onboarding and due diligence. Yet even with vast investment, these processes rarely run smoothly. They also fall short of delivering a good client experience and fail to cut down on financial crime.
At the heart of the problem–and solution–is data. Organizations should have confidence that client data from multiple sources is accurate, continuously updated and available. Without taking the first step of getting your data right, you won't gain meaningful information such as ownership structures and risk profiles. In addition, false positives will dominate your results and require significant manual intervention.
The current onboarding model is based on processes that are 90% people and 10% technology. It instead could be 90% technology and 10% people, a balance that will free up people's time to focus on higher risks and make more valuable decisions.
The game changer is matching sourced data with trusted data using automation. De-duplicating and cleaning client data can make it more reliable and will reduce false positives, helping onboarding professionals deal with risk and combat financial crime more efficiently.
Listen to this webinar to find out:
Key challenges of KYC and onboarding programmes
The importance of getting your data right
Technology and solutions that can help
The impact of unstructured data and new technologies for compliance teams
Speakers:

George Skordilis, SVP, Head of Master Data Management, Northern Trust


Chor Teh, Head of Client Lifecycle Management, Investec


Bill Hauserman, Senior Director of Compliance Solutions, Bureau van Dijk


Moderator: Sarah Underwood, Editor,
A-Team Group
More about our Speakers:
George Skordilis
SVP, Head of Master Data Management
Northern Trust
George is the Head of Master Data Management (MDM) at Northern Trust. He manages a team of data domain experts (for Party, Account, Product and Reference data domains) who ensure the fulfillment of master data required by consuming systems and processes.
Bill Hauserman
Senior Director of Compliance Solutions
Bureau van Dijk
Bill is focused on the anti-corruption compliance solutions at Bureau van Dijk. As a rapidly evolving global risk within financial institutions and corporations, corruption risk management requires a far more systematic approach encompassing customers, third-party business partners as well as employees.
Bill joined Bureau van Dijk after 12 years designing and deploying globalcompliance and ethics programs for SAI Global and NAVEX Global. For the last 7 years he has focused primarily on the perplexing problem of creating efficient due diligence technology and content for truly understanding the risks of customers and business partners. Bill has seen first-hand the potentially false sense of security found in current due diligence programs.
Bill has over 25 years of management experience, having held senior positions in client service, development, consulting, and finance. He was co-founder and CEO of VIS Corporation, a leading provider of custom e-learning and knowledge sharing applications. Prior to VIS, Bill served as Vice President of Educational and Consulting Services at Access Technology, a CompuServe Company.
Chor Teh
Head of Client Lifecycle Management
Investec
Over 15 years of client relationship management experience across international financial services.
Extensive proven experience in Client Lifecycle Management, regulatory classification roll out of several major programmes including Dodd-Frank, EMIR, FATCA/CRS and Variation Margin implementation and remediation.
Served 15 years in JPMorgan, BNP Paribas, Standard Bank & Investec Bank spanning across major systems improvement, offshoring, migration and change initiatives including driving efficiency and cost reduction.
---
Sponsors:
Being away from your computer doesn't mean you have to miss out on our webinars. Download these free apps to take part.