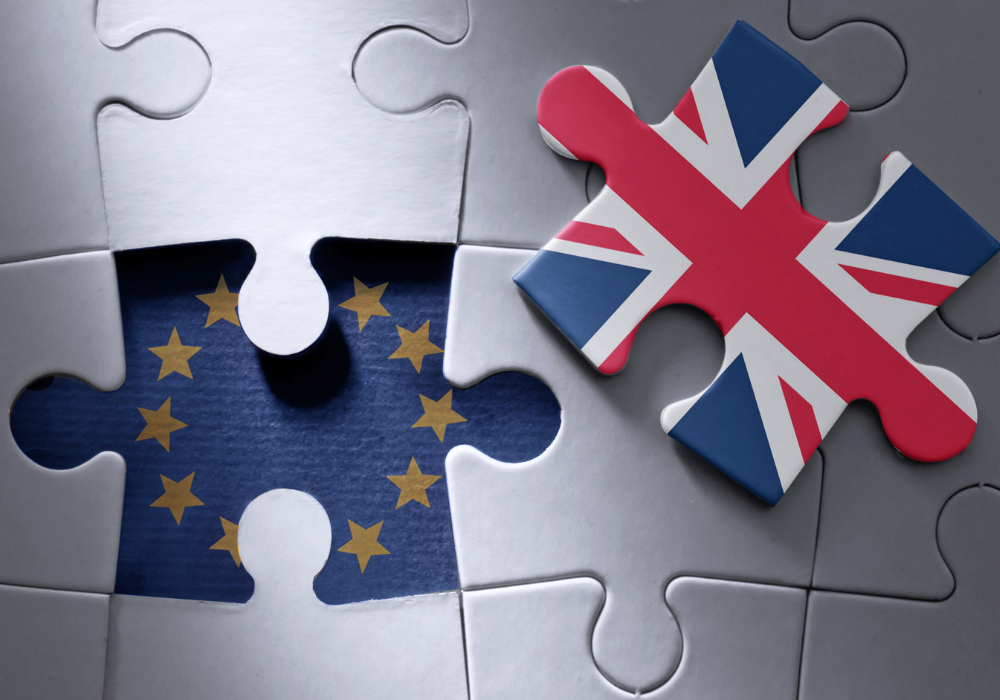 Recorded Webinar: Brexit: Reviewing the regulatory landscape and the data management response
11 May 2021
---
With Brexit behind us and the UK establishing its own regulatory regime having failed to reach equivalence with the EU, financial firms face challenges of double reporting, uncertainty about UK regulation, and a potential exodus of top talent.
The data management response is not easy and could stretch some firms to the limit as they source, manage and govern additional data to ensure compliance in the EU and prepare for regulatory changes in the UK – but there are solutions.
This webinar will cover:
The regulatory landscape post Brexit
Differences between EU and UK regulation
Data management challenges of divergence
Best practice approaches to compliance
Useful technologies, tools and techniques
Speakers:

Bill Fenick, Vice President, Enterprise, Digital Realty

Linda Gibson, Director, Head of Regulatory Change, BNY Mellon Pershing

Joseph Byrne, CIPP/E, CIPM, Privacy Solutions Engineer, OneTrust 

Simon Youdan, COO Data Solutions, London Stock Exchange Group (LSEG)

Moderator: Sarah Underwood, Editor,
A-Team Group
More about our speakers:
Bill Fenick
Vice President, Enterprise
Digital Realty
Bill has over 25 years of financial services and enterprise experience in a variety of strategy, sales and marketing roles at Tibco Inc, Thomson Reuters and Interxion.
Before taking up his current VP Enterprise position in September 2017, Bill led the Financial Services segment at Interxion. At Thomson Reuters, Bill drove business development for Elektron Managed Services, where he drew on his successful track record in developing and marketing services for low latency data feeds and colocation, data distribution platforms and managed services in the global marketplace. Prior to starting in the financial services industry, Bill was a lecturer at the University of Vienna and held a post-doctoral post at the Austrian Academy of Sciences.
Bill holds a PhD from University of Vienna, an MA from Webster University in Vienna and a BA from UCLA.
Linda Gibson
Director, Head of Regulatory Change
BNY Mellon Pershing
Linda Gibson is a Director and Head of Regulatory Change at BNY Mellon | Pershing EMEA. Linda has overall responsibility for reviewing emerging regulations and supporting clients, working with relationship managers to anticipate and advise on the impact and opportunities. Linda joined Pershing EMEA in 2009 as head of compliance advisory and moved to her current role in 2014.
Linda has more than 20 years' experience in financial services. Prior to joining Pershing EMEA, Linda was head of compliance for Penson Financial Services Limited and before that worked at the FCA where she managed a team responsible for all aspects of ongoing supervision for wholesale firms.
Joseph Byrne, CIPP/E, CIPM
Privacy Solutions Engineer
OneTrust
Joseph Byrne serves as a Privacy Solutions Engineer at OneTrust – the #1 most widely used privacy, security and trust technology platform. In his role, Joseph advises companies large and small on EU GDPR, California Consumer Privacy Act (CCPA), Brazil LGPD, and hundreds of the world's privacy laws, focused on formulating efficient and effective responses to data protection requirements as well as building and scaling privacy programmes. Joseph is a Certified Information Privacy Professional (CIPP/E, CIPM) and earned a degree in Engineering from the University of Leeds.
---
Sponsors: