Recorded Webinar: Best practice solutions for client lifecycle management
14 September 2016
---
This webinar has passed, but you can view the recording by registering here.
The challenges of client lifecycle management continue to increase, driven by regulation and requiring financial institutions to review processes around client onboarding, Know Your Customer (KYC) and client data maintenance. The webinar will outline the challenges faced by financial institutions, discuss best practice solutions, detail the need to integrate high quality entity data, and include the views of data management practitioners implementing client lifecycle management programmes.
Listen to the webinar recording to find out about:
Client lifecycle challenges
Best practice solutions
Entity data requirements
Successful implementation
Beneficial outcomes
Speakers:

Moderator: Sarah Underwood, Editor, A-Team Group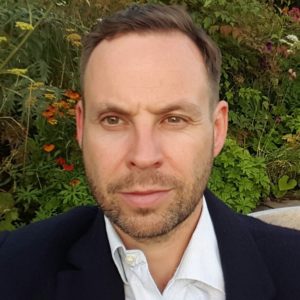 Andy Simpson, Head of Client Data and Operations, ICBC Standard Bank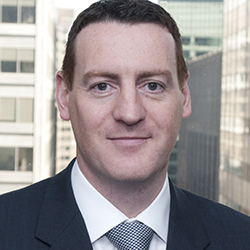 Mark Davies,
Managing Director, DTCC, and General Manager, Avox Data Services

Joe Dunphy, VP Product Management, Fenergo
More About Our Speakers:
Andy Simpson
Head of Client Data and Operations
ICBC Standard Bank
Andy is the Director of Client Data Strategy and Change at ICBC Standard Bank. He has over 10 years data management expertise across run and change. Previously he was Global Head of Data Management and KYC at Standard Bank of South Africa.
Mark Davies
Managing Director, DTCC, and
General Manager, Avox Data Services
Mark Davies joined the Depository Trust and Clearing Corporation (DTCC) in 2012 to lead its European efforts around the development of the legal entity identifier, a global initiative created in response to new regulations for reducing systemic risk. In January 2013, Mr. Davies was appointed General Manager and Head of Avox Data Services, a DTCC subsidiary and specialist provider of legal entity data services to the finance industry. In addition to this, he has a secondary role as the Regional Administrative Manager for DTCC in the EMEA region and is director of a number of DTCC's international companies. Formerly, Mr. Davies held senior roles at RBS, managing Group Risk data and Barclays Capital, leading the legal entity reference data team.
Joe Dunphy
VP Product Management
Fenergo
Joe joined Fenergo in 2010 and is responsible for the overall delivery of product strategy and design across the Fenergo suite of applications. With a strong background in regulatory compliance solutions, Joe has deep banking and regulatory knowledge and maintains currency of knowledge in this ever-evolving industry by taking an active lead in Fenergo's Client Advisory Boards and industry roundtables, as well as participating in industry regulatory forums. Prior to Fenergo, Joe spent four years as Project Manager for Lloyds Banking Group and three years previous working in banking operations for Bank of Scotland (Ireland) Limited. Joe holds a Master's in Business Studies from University College Dublin, Smurfit School of Business, a postgraduate Diploma in Business Systems Analysis and Bachelor of Commerce degree from National University of Ireland.
Sponsors: