Recorded Webinar: Best Practice for trade surveillance
8 May 2018
---
Don't miss this opportunity to view the recording of this recently held webinar.
Markets in Financial Instruments Directive II (MiFID II), Market Abuse Regulation (MAR), Dodd-Frank and other regulations underline the need for effective and timely trade surveillance to counter market abuse. The webinar will discuss regulatory requirements for trade surveillance, best practice implementation, technology solutions and the benefits of getting market abuse compliance right.
Listen to the webinar to find out about:
Regulatory drivers of trade surveillance
Best practice implementation
Challenges and solutions
Benefits of compliance
Expert opinion
Speakers:


Moderator: Sarah Underwood, Editor,
A-Team Group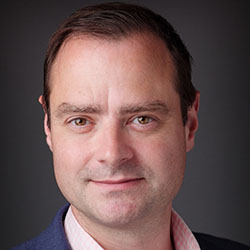 Matt Smith, CEO, SteelEye

Justin Nathan, Chief Technical Officer  – Surveillance, Credit Suisse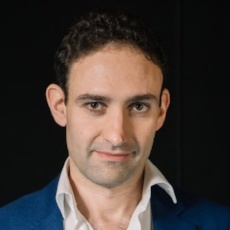 Victor Naroditskiy, Head of Regulatory Solutions Engineering, OneMarketData
---
More About Our Speakers:
Matt Smith
CEO
SteelEye
Matt is the CEO of SteelEye, the compliance technology and data analytics firm. As an experienced and successful executive, Matt has over 19 years of technology and management expertise throughout North America, Europe and Asia. Matt has worked at Bloomberg as a senior RegTech product manager helping evolve the product strategies for a range of financial regulation and compliance solutions, trading and analytics platforms. Prior to this, he was the Chief Information Officer at Noble Group, a global commodity trading firm where he oversaw regulatory technology and the deployment of big data, trading and analytics platforms.
Throughout his career Matt has helped teams to implement major development initiatives and IT infrastructures, including derivative and physical trading systems, ERP solutions, risk systems, finance systems and regulatory solutions.
Justin Nathan
Chief Technical Officer  – Surveillance
Credit Suisse
Justin Nathan is a Surveillance expert in Market Abuse and has been working in the industry for over 15 years. During that time, Justin has been an integral part of Surveillance teams at high-profile Stock Exchanges, Investment Banks and Commodity Trading Companies – holding various positions ranging from Junior Analyst to Senior Management roles. This journey has given him hands-on experience and unique insight in relation to what is required in order to successfully apply effective Surveillance across a range of different asset classes. His approach to Surveillance has led to innovative solutions for many of the key risk areas facing our industry today; Benchmark Manipulation Surveillance being a notable example. Ever keen to explore the next frontiers of the Surveillance industry and having a passion for technology, Justin is currently interested in developments in areas such as AI, Machine Learning, Predictive Analytics, Data Visualisation, Open Source Software and how this collection can be fashioned to deliver more effective Surveillance at a lesser cost than the prevailing options.
Victor Naroditskiy
Head of Regulatory Solutions Engineering
OneMarketData
Victor Naroditskiy is heading the regulatory solutions development group responsible for Trade Surveillance and Best Execution products. Prior to joining OneMarketData, Victor was involved in market microstructure and regulatory projects including advisory work for the UK's National Audit Office on spectrum auctions. Victor Naroditskiy holds PhD in Computer Science from Brown University.
Sponsors: