Recorded Webinar: Best practice data governance for GDPR compliance
15 March 2018
---
Don't miss this opportunity to view the recording of this recently held webinar.
General Data Protection Regulation (GDPR) comes into force on May 25, 2018, replacing and extending data privacy rules set down in 1995. This time around, the key to successful implementation is strong and sustainable data governance. The webinar will discuss the role of data governance in GDPR compliance, explore best practice implementation, and detail how compliance can be maintained in the face of exorbitant fines for non-compliance.
Register for the webinar to find out about:
GDPR requirements
Data management challenges
Data governance solutions
Best practice implementation
How to maintain compliance
Speakers:

Moderator: Sarah Underwood, Editor,
A-Team Group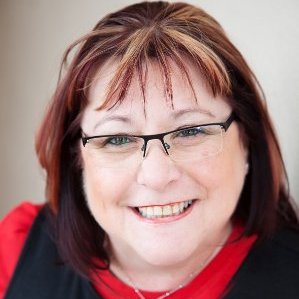 Sue Geuens,
President, DAMA; Independent Consultant in Financial Services

Sue Baldwin, Vendor Management Expert & Independent Consultant

John Mason, Global Head, Regulatory & Market Structure Propositions, Financial & Risk Division, Thomson Reuters
More About Our Speakers:
Sue Baldwin
Vendor Management Expert & Independent Consultant
I am an energetic senior executive with over 30 years' experience within the financial services sector. I assist organisations become fully data aware, driving data strategy, governance, architecture, culture, people and processes to deliver data quality and assurance, providing game changing approaches to reduce the cost of data collection, integration and lifecycle management. This delivers a clear direction for leveraging data for greater returns and regulatory obligations.
Previous Executive Director at JPM where was Control Office and Data Protection Officer for their Central Data Utility. Also managed the EMEA Third Party Oversight program for over 20K vendors.
Sue Geuens
President, DAMA;
Independent Consultant in Financial Services
Sue Geuens CDMP, MDQM started in Data Management during 1996 when she was handed a disk with a list of builders on it and told they were hers to manage. Sue mentions this as fate taking over and providing her with what she was "meant to do". Various data roles later, her clients numbered 3 of the top 4 banking institutions in SA, a number of telco's and various pension funds, insurance companies and health organisations. Sue was the initial designer of data quality matching algorithms for a SA built Data Quality and Matching tool (Plasma Mind). This experience stood her in good stead as she slowly but surely climbed the ladder in Southern Africa to become the first CDMP in the country. Sue worked tirelessly on starting up DAMA SA with the successful Inaugural meeting in February of 2009. She was unanimously voted as President just prior to this event. From that time on Sue has been the leader and driving force of the DAMA SA Board and became Past President at end of 2015.
Sue is the current DAMA I President. She is a sought after presenter and has been a prominent speaker at EDW, DMZ, EDBI, DMDG, CDO Forums and various DAMA chapters since 2006. Her thought-provoking presentation on Practical Data Governance has sparked interest all over the world and she has been asked to return to a number of countries to meet with key clients on this topic. She has recently moved to the UK and is providing Data Governance support and advice to one of the larger financial institutions. A self-confessed "dataholic", Sue also occasionally manages to share her thoughts and feelings about data and current issues through a number of blogs.
John Mason
Global Head, Regulatory & Market Structure Propositions,
Financial & Risk Division
Thomson Reuters
John Mason is the Global Head of Regulatory and Market Structure Propositions at Thomson Reuters.
In this role, John and his team are responsible for ensuring that Thomson Reuters is effectively addressing the industry's regulatory challenges – of which MiFID is a particular focus area – and developing solutions across the entire product range to meet the evolving requirements of the financial market participants.
Prior to joining Thomson Reuters, Mason ran the European Enterprise Solutions for Bloomberg and was also their Global Head of Regulatory Reporting. Before joining Bloomberg Mason was the Chief Operating Officer for Core One Technologies prior to its sale to Markit.
Sponsors: