Upcoming Webinar: Best practice approaches for corporate actions automation
18 November 2021
---
Date: 18 November 2021
Time: 10:00am ET / 3:00pm London / 4:00pm CET
Duration: 50 minutes
Demand for timely and accurate corporate actions data is growing as volumes and complexity rise, and financial institutions acknowledge the increasingly costly gap between accurate corporate actions processing in real, or near-real, time and faulty processing caused by poor data and resulting in missed opportunities to optimise revenue.
While many firms currently process parts of corporate actions manually, the need in today's digital markets is to automate processing, reduce manual intervention, cut down costs, and improve client service levels.
Of course there are challenges, such as data sourcing, quality, consolidation and distribution, but there are also solutions. These ease the burden of corporate actions processing by taking an holistic approach to event lifecycles and sourcing high quality, accurate and timely data that fulfils, but does not overreach, the corporate actions processing requirement.
The webinar will cover:
The importance of tracking increasing volumes of corporate actions
Problems caused by manual intervention and compromised data
Best practice approaches to automating corporate actions processing
How to source and ensure high quality, accurate and timely data
Benefits of getting corporate actions right, penalties of getting them wrong
Speakers:

Thomas Bistany, Associate Director – QSG Trade Support/Corporate Actions, RBC Capital Markets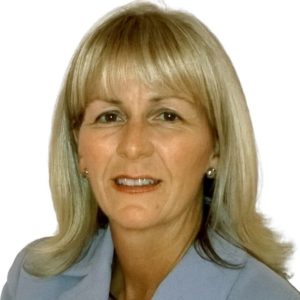 Kerry White, Independent Advisor and Corporate Actions Specialist, Formerly JP Morgan & BNY Mellon

Maureen Gallagher, Head of Enterprise Reference Data, Bloomberg LP

Neil Sheppard, Global Head of Business Development Asset Servicing, SmartStream

Moderator: Sarah Underwood, Editor,
A-Team Group
More about our speakers:
Maureen Gallagher
Head of Enterprise Reference Data
Bloomberg LP
Maureen Gallagher is the Global Head of Enterprise Reference Data at Bloomberg. Bloomberg's Enterprise Reference Data includes coverage of all asset classes and includes nearly 13 million active instruments and a broad data model of nearly 7,000 fields. In her role, Ms. Gallagher is responsible for managing the Reference Data products covering Terms & Conditions Data, Corporate Actions and Legal Entity Data.
Prior to holding this position, Ms. Gallagher was an Enterprise Data Product Manager for Bloomberg's Corporate Actions, Bloomberg Dividend Forecasting and Fixed Income Reference Data. She joined Bloomberg's Global Data Department in 2010, managing data teams in Princeton and New York focused on the procurement and management of various Fixed Income, M&A, Equity Capital Markets and Private Equity datasets. Ms. Gallagher holds a Bachelor of Science in Finance from Lehigh University.
Neil Sheppard
Global Head of Business Development Asset Servicing
SmartStream
Neil Sheppard is Global Head of Business Development for Corporate Actions solutions and services. His focus is on expanding the firm's presence in the asset servicing sector. Bringing over 30 years of banking and fintech experience, Neil helps firms to accelerate their business growth strategies.
---
Sponsors: