Recorded Webinar: Approaches to data quality
21 September 2016
---
This webinar has passed, but you can view the recording by registering here.
Underpinning all data management initiatives is the fundamental need to get data quality right. Poor data quality can be costly, impact customer service, lead to errors in risk management and regulatory reporting, and more. So, how can you improve data quality? How can you use rules, standardisation and technology to make improvements? And how is 'right' data quality measured?
Listen to the webinar to find out about:
Requirements for data quality
Challenges of achieving data quality
Data quality metrics
Supporting tools and technology
Operational and business gains
Speakers:

Moderator: Sarah Underwood, Editor, A-Team Group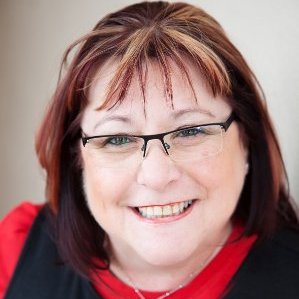 Sue Geuens, Data Standards & Best Practice Adoption, Barclays & President, DAMA International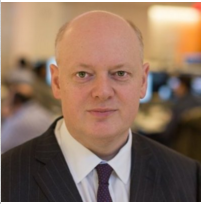 Matthew Rawlings, Head of Middle Office and Operations, Bloomberg L.P.

Dominique Tanner, Head Content Management, SIX Financial Information
More About Our Speakers:
Sue Geuens
Data Standards & Best Practice Adoption, Barclays &
President, DAMA International
Sue Geuens CDMP, MDQM started in Data Management during 1996 when she was handed a disk with a list of builders on it and told they were hers to manage. Sue mentions this as fate taking over and providing her with what she was "meant to do". Various data roles later, her clients numbered 3 of the top 4 banking institutions in SA, a number of telco's and various pension funds, insurance companies and health organisations. Sue was the initial designer of data quality matching algorithms for a SA built Data Quality and Matching tool (Plasma Mind). This experience stood her in good stead as she slowly but surely climbed the ladder in Southern Africa to become the first CDMP in the country. Sue worked tirelessly on starting up DAMA SA with the successful Inaugural meeting in February of 2009. She was unanimously voted as President just prior to this event. From that time on Sue has been the leader and driving force of the DAMA SA Board and became Past President at end of 2015. Sue is the current DAMA I President. She is a sought after presenter and has been a prominent speaker at EDW, DMZ, EDBI, DMDG, CDO Forums and various DAMA chapters since 2006. Her thought-provoking presentation on Practical Data Governance has sparked interest all over the world and she has been asked to return to a number of countries to meet with key clients on this topic. She has recently moved to the UK and is providing Data Governance support and advice to one of the larger financial institutions. A self-confessed "dataholic", Sue also occasionally manages to share her thoughts and feelings about data and current issues through a number of blogs.
Matthew Rawlings
Head of Middle Office and Operations
Bloomberg L.P.
Matthew has led the Middle Office and Operations businesses within Bloomberg, since June 2014. As Head of Data license he has re-focused on delivering financial data and services direct to machines; to support enterprises, big data, and data scientists. Matthew's background is as a CTO in investment banking and fund management.
Dominique Tanner
Head Content Management
SIX Financial Information
Dominique Tanner leads the Content Management team at SIX Financial Information. In this role, Dominique oversees all content-related aspects of the business from an end-to-end point of view,  including the development of a number of complex initiatives relating to regulations, data strategy and data quality. Most recently, he oversaw the implementation of FATCA and the Swiss Final Withholding Tax. He works with financial institutions globally to conceptualize and develop client-oriented data services.
Dominique Tanner has more than 20 years of experience in diverse regulatory topics, reference and market data, and global market development at SIX. Previously, he was employed as a Software Engineering Consultant by a Swiss IT and consulting company, and at Credit Suisse. Dominique Tanner holds a Master's Degree in Business IT from the University of Zurich.
Sponsors: