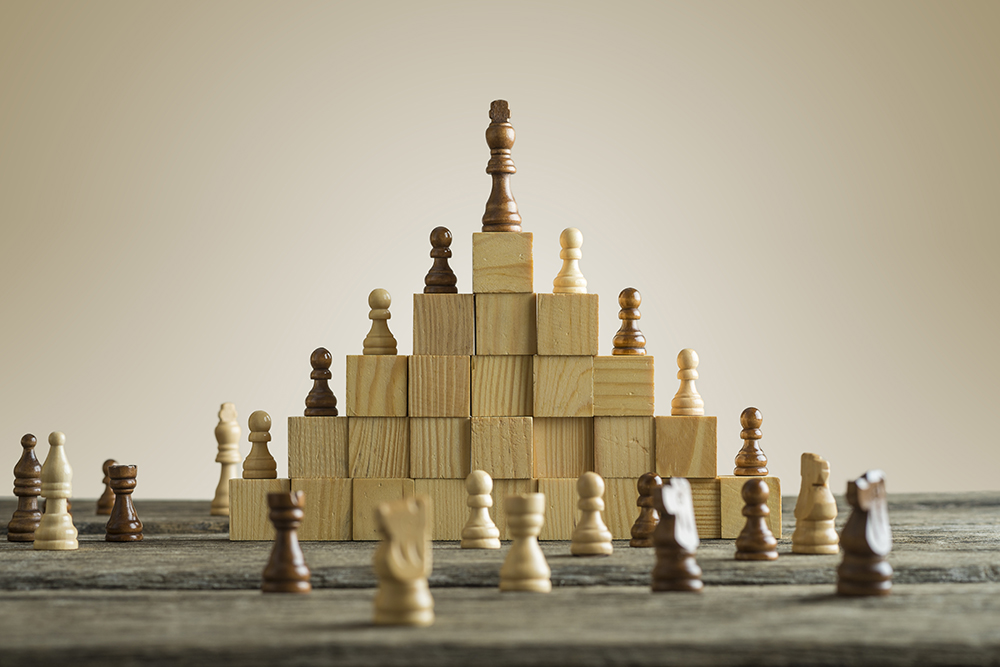 Recorded Webinar: Adopting Entity Data Hierarchies to Address Holistic Risk Management
4 June 2020
---
Firms across the board are struggling to gain a comprehensive view of their counterparty risk. In the wake of the Credit Crisis, regulators have increased their focus on pushing firms to not only better understand risk exposure, but also be able to provide evidence of the analysis they use to create their view of risk.
Entity identification has emerged as a key requirement for firms seeking to understand the links between investment securities, issuers, counterparties and risk measures. But creating entity hierarchies – which are required to link legal entities, counterparties and issuers with securities, thereby establishing beneficial ownership – remains a challenge.
Despite great strides, such as the adoption of the global legal entity identifier (LEI), firms continue to be hamstrung by data issues in their attempts to address credit and counterparty risk. The complexity of operations and reliance on multiple data sources have proven to be key factors that add layers of difficulty.
This webinar will examine the challenges associated with mapping, managing and visualizing the data sets needed to create a holistic view of market, country and counterparty risk. The panellists will discuss what data and technology are needed to address legal entity hierarchies and country of risk, using a proactive and robust approach to data mapping. This will include examples from both the buy and sell sides. Finally, the speakers will provide guidance on how to approach a top-down strategy for entity data management.
Speakers:

Christina Schack, Head Investment Data, Performance Measurement and Reporting, Vontobel Asset Management

Michelle Zhou, Deputy CDO Finance, BNY Mellon

Andrew Rogers, Executive Director, EMEA Head of Business Development for Pricing & Reference Data, IHS Markit

Devendra Bhudia, Executive Director – Head of Product EDM, IHS Markit

Moderator: Andrew Delaney, Chief Content Officer,
A-Team Group
More about our speakers:
Christina Schack
Head Investment Data, Performance Measurement and Reporting
Vontobel Asset Management
Christina Schack is the Head of Data Management & Reporting at Vontobel Asset Management. Beside of operational services she is also in charge for managing data governance and data architecture. Christina brings more than 19 years of experience in the financial services industry. Before she moved to Vontobel in 2017 she worked 11 years for GAM Investment Management in Zurich where she lead the Funds Reporting & Financial Data team and was in charge for related projects. Christina acquired a deep knowledge in data management, process optimization, business analysis and project management at Nielsen & Partners in Hamburg, an IT consulting services firm.
Michelle Zhou
Deputy CDO Finance
BNY Mellon
Michelle (Yinghua) Zhou is the Deputy CDO in Finance in BNY Mellon. She leads multiple data projects covering data sourcing, data quality remediation, data governance, and data modeling. Michelle works closely with the business functions, Data Stewards and Technology teams. Her current focus is on reducing the regulatory risks by improving data quality of finance data. She also has extensive experience in Client Data Management. She actively participates in transformation programs that will fundamentally design/improve processes which will contribute to clearer roles/responsibilities, ownership and data quality. Prior to her data career, she was primarily a data user in Finance. She is a strategic partner with business and constantly focusing on using the data to generate meaningful business intelligence and insights to increase revenue and reduce cost.
Andrew Rogers
Executive Director, EMEA Head of Business Development for Pricing & Reference Data
IHS Markit
Andrew (Andy) Rogers is the EMEA head of business development for the Pricing & Reference Data business at IHS Markit.
He is responsible for product and commercial strategy for the award-winning IHS Markit Pricing and Reference Data business in Europe. In addition, Mr. Rogers has global responsibility for the alliance partner strategy across Pricing, Valuations and Reference Data vertical within the Financial Services business. His areas of expertise include debt and equity origination, credit derivatives, equity derivatives, stock loan/repo and change management. Mr. Rogers joined IHS Markit in 2013 to run the RED™ business and has expanded his role and developed an appetite for delivering market-leading solutions assisting market participants on topics, including independent pricing, risk management and regulatory solutions. Mr. Rogers frequently speaks at industry conferences and represents IHS Markit in multiple business forums and interacts with global regulators. Whilst at IHS Markit, he has been seconded by industry bodies and liaised with global regulators on the topic of data standards. Prior to joining IHS Markit, Mr. Rogers spent two decades at three of the world's largest investment banks where he held multiple roles within the operations and business functions.
Devendra Bhudia
Executive Director – Head of Product EDM
IHS Markit
Devendra Bhudia, executive director and global head of product management for Enterprise Data Management (EDM) at IHS Markit.
Mr Bhudia is responsible for the strategic direction of the EDM Platform and related solutions. He brings over 20 years' experience within the data management industry. Prior to assuming the role, head of product for EDM. Mr Bhudia's experiences lie in Product Management, responsible for defining, building and implementing EDM products which serve the financial services industry.
---
Sponsors:

Being away from your computer doesn't mean you have to miss out on our webinars. Download these free apps to take part.