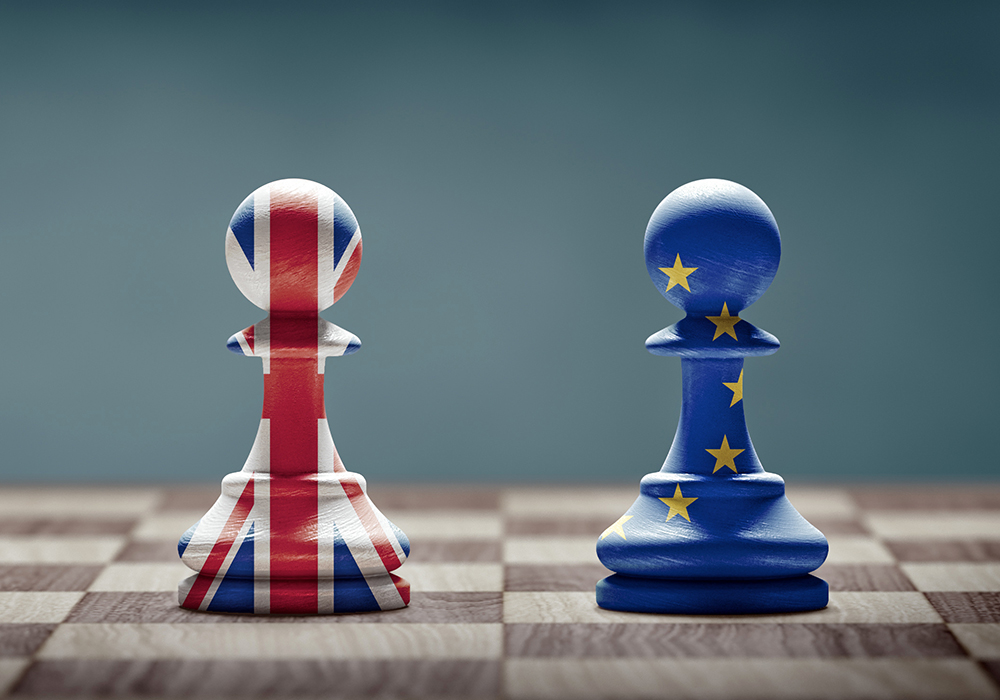 Upcoming Webinar: A practical guide to dual UK and EU regulatory reporting as the Temporary Permission Regime comes to a close
19 July 2022
---
Date: 19 July 2022
Time: 10:00am ET / 3:00pm London / 4:00pm CET
Duration: 50 minutes
The Temporary Permission Regime (TPR) allowing capital markets participants in the European Economic Area (EEA) to continue to operate in the UK post Brexit will be withdrawn by the end of 2023, calling on firms that want to stay in the UK to gain full authorisation from the FCA and prepare to comply with both UK and EU regulatory reporting obligations.
While the theory of post-Brexit regulatory divergence is widely acknowledged, the pending end of the TPR means the time is now to address the practicalities. EEA firms operating in the UK need to expand existing reporting frameworks to ensure they are using FCA data to meet UK reporting obligations and ESMA data to satisfy EU requirements.
They must also consider the consequences of regulatory change, such as the FCA's plans to widen the gap between UK regulation and the EU's Markets in Financial Instruments Directive II (MiFID II).
This webinar will discuss the challenges of compliance across two reporting regimes, the burden of additional data sourcing and management, and potential solutions to the problem, including data products provided by SmartStream's Reference Data Utility.
Register for the webinar to find out more about:
How to maintain operations in the EU and UK
Challenges of reporting to both regulatory regimes
Practical steps to achieve ongoing compliance
Solutions offering required regulatory reporting data
Benefits of getting it right, penalties of getting it wrong
Speakers:

Linda Gibson, Director, Head of Regulatory Change, BNY Mellon | Pershing

Linda Coffman, EVP, Reference Data Utility, SmartStream

Moderator: Mike O'Hara, Contributing Editor,
A-Team Group
More about our speakers:
Linda Gibson
Director, Head of Regulatory Change
BNY Mellon | Pershing
Linda Gibson is a Director and Head of Regulatory Change at BNY Mellon | Pershing EMEA. Linda has overall responsibility for reviewing emerging regulations and supporting clients, working with relationship managers to anticipate and advise on the impact and opportunities. Linda joined Pershing EMEA in 2009 as head of compliance advisory and moved to her current role in 2014. Linda has more than 20 years' experience in financial services. Prior to joining Pershing EMEA, Linda was head of compliance for Penson Financial Services Limited and before that worked at the FCA where she managed a team responsible for all aspects of ongoing supervision for wholesale firms.
Linda Coffman
EVP, Reference Data Utility
SmartStream
Linda Coffman is Executive Vice President, responsible for overseeing The SmartStream Reference Data Utility. She joined the reference data product management team in 2015 and was responsible for key initiatives across the listed derivative and regulatory services. With over 25 years of experience in the reference data industry, Linda has been a member of the reference data team at Morgan Stanley where she was instrumental in the creation of a fixed income security master and the onboarding of vendor data. Earlier in her career, she worked for an industry joint venture, responsible for managing a data operations and development team covering fixed income and securitised products.
---
Sponsors: