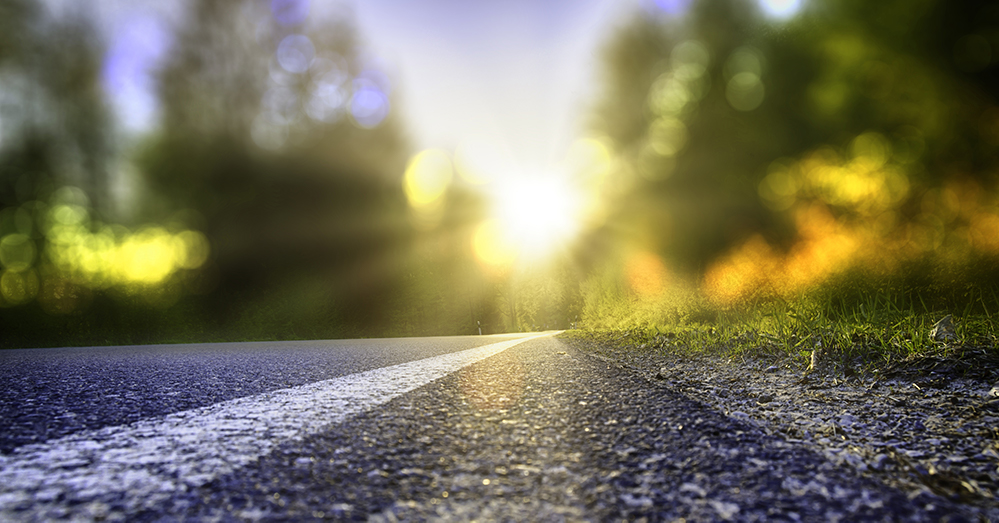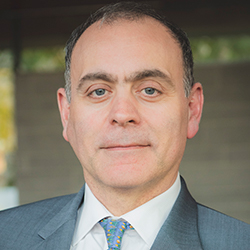 What makes a business chief tick? How did they get to where they are today, and what bumps did they experience along the way? We speak to Claudio Salinardi, Executive Vice President & General Manager of Wolters Kluwer's Finance, Risk & Reporting business, to find out…
1. What was your journey to becoming General Manager – how did you arrive here and what were your original career aspirations?
Just after completing my Master's degree in Economics at The University of Kent, I moved to London to look for a job and readily admit I wasn't entirely sure what I wanted to do.
Starting with my first role at JP Morgan, and throughout my career, however, I have been certain of one thing. And that's the absolute necessity of giving 100% to the task at hand, realizing that every role and every day is part of a learning experience.
This has, I hope, helped me to earn the trust of colleagues and managers alike, ultimately leading to career progression.
I have also been driven by a deeper sense of purpose, apart from a desire for financial success, striving to build high quality products that fulfil and exceed client and industry requirements. I take great pride in being part of and leading highly performing teams that firmly set their sights on achieving client satisfaction.
2. What are your favourite parts of your job?
My favourite part of my role is undoubtedly building and developing teams.
Being able to identify the best talents and help them get to the next level is what the job at this level is all about.
It is extremely rewarding to see people achieve more than they thought possible and we achieve this by building a company culture that works.
Ultimately it's my responsibility to ensure that we are fostering career development, recognizing and rewarding excellence and innovation. And I take that responsibility seriously.
3. And your least favourite?
The administrative tasks, whilst vital for the smooth running of any operation, are, if I'm honest, somewhat tedious on occasion!
4. Describe a typical working day.
When not travelling to see clients or colleagues in our locations outside London, I start my working day cycling from North London to my office in Canary Wharf. And it really is a fantastic way to get the blood pumping, setting me up for the day!
I am normally at my desk quite early which allows me to catch up on industry news, as well as the overnight e-mails that have come in from colleagues in the US and APAC.
Checking in with the team and assessing various project progress is the next step. And this is absolutely vital since it allows me to assist with any issues and get a real handle on how we are progressing against our goals.
Throughout the day I am also eager to speak with clients and update them on our progress, ensuring they are satisfied with our team, our products and services. It's always important to have that direct client contact.
5. What are the biggest challenges you face in your current role?
I have been in my role since May 2018 so the challenges are around mastering new processes and procedures and getting to know Wolters Kluwer's global leadership team.
As I said previously I view every day as part of a learning experience and I'd be lying if I said it all just clicks on day one when you take on a leadership position.
It takes patience and an acceptance that we need to work collaboratively, focusing on ensuring the team continues to build high quality products to meet client requirements.
6. What are your top three career highlights?
Although it's tempting to say my current role, given the scale of the business and the direct impact our integrated regulatory compliance and reporting solutions have for clients, I realise you are probably after some succinct examples from my past lives!
So I'd start by saying that time at JP Morgan was incredibly formative. The investment the firm made in me, spending hours training me, and providing me with the tools I needed to propel my career forward, was what really set me on my career path.
A second highlight was stewarding Thomson Reuters' Fixed Income business globally, working to ensure we became a credible competitor through the creation of highly valuable assets into the main desktop product.
And if I have to choose just one more example I'd say my time at Interactive Data Corporation demonstrated the direct impact building highly performing teams can have. When I joined in 2014 revenue growth for the EMEA Pricing and Reference Data (PRD) product was flat and when I left the team was enjoying a far healthier growth rate that had increased to high single digits, an all-time-high.
7. What's the number 1 problem you solve for your clients?
Wolters Kluwer's Finance, Risk and Reporting business has one overarching objective: Our integrated regulatory compliance and reporting solutions support regulated financial institutions in meeting their obligations to external regulators and their own boards of directors.
8. What are your top concerns for the next 12 months?
Like many leaders operating in London and beyond I continue to be concerned about Brexit, and the impact the uncertainty has for the UK's financial services industry.
Again, like so many others, I am also concerned about the increasingly complex regulatory environment globally.
I believe RegTech will play an increasingly influential role in supporting financial institutions who want to lay foundations for economies of scale across data, analytics, functions, and related risks.
Ultimately though these regulatory concerns can be transformed into opportunities.
As banks continue to address the ever increasing complexity and granularity of national and global reporting requirements, RegTech allows them the agility to adopt an integrated approach to finance, risk and regulatory reporting. The banks that adopt this integrated approach will become highly competitive businesses that have greater command of their commercial and supervisory environments.
9. What decision that you've made has had the biggest positive impact on your company?
In November 2018 we announced the realignment of our core content, platform and product management functions in a way that leverages the strength of our wider firm to position our business unit to innovate with greater speed, efficiency and capability in a fast-changing world. The re-alignment secures an immediate partnership with Wolters Kluwer's global platform, and Compliance Centre of Excellence organisation.
Since joining Wolters Kluwer, I have been assessing capabilities that could help us advance our strategy and execute more quickly, more efficiently and with greater excellence.
We will leverage the experience, tools, and processes of these broader communities of experts to improve the quality and speed of our unique Regulatory Update Service that actively monitors regulation in approximately 30 countries.
Notably, we will drive innovation across our Finance, Risk and Reporting platforms and accelerate the development of new solutions. These changes will enable us to take our capabilities to the next level and deliver superior, innovative and market-leading products that are the "must have" high quality products that our clients deserve and require.
10. Who is your business hero and why?
As a long time student of the business world there are plenty of impressive men and women in the business world to choose from. But one that springs to mind today is Elon Musk. And I highlight him for his entrepreneurship and unique outlook.
He could have retired after PayPal was sold but instead decided to focus on solving bigger problems faced by society at large.
That's an incredibly refreshing outlook and whether he succeeds with his various projects or not, or whether you approve of his business style or not, is not really the point. It's that desire to have an impact which is truly inspirational.