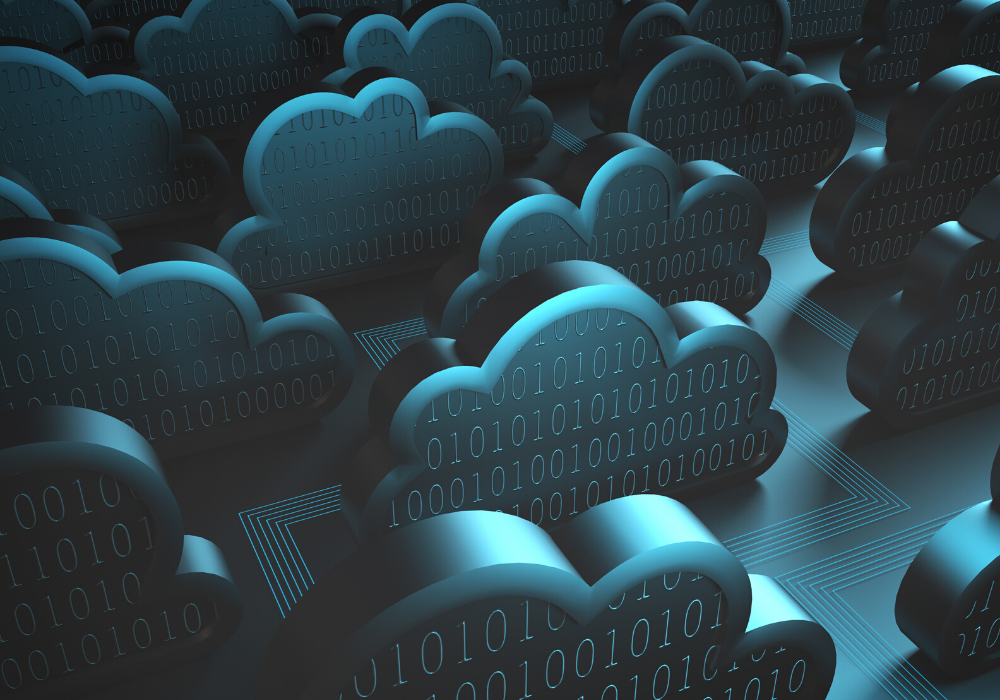 Refinitiv has made its archive of historical pricing and trade data – five petabytes' worth of information – available to clients via the Google Cloud Platform (GCP). The offering will allow customers will also be able to access, query and analyse Refinitiv's tick data using the machine learning capabilities of Google Cloud's BigQuery.
The move builds on Refinitiv's strategy of making data available in the cloud to support specific use cases, and follows an industry-wide trend towards enabling the use of large data sets and associated analytics in cloud environments.
A 2019 global Refinitiv survey of 300 senior executives and heads of market data noted that "as cloud adoption in financial services evolves, companies are finding that the benefits are not just about cost efficiencies but also to do with resilience, agility and innovation." The survey also found that 64% of firms believe that cloud use will be "significant, or transformational, for their sector over the next five to 10 years..
Refinitiv offers other Cloud-based products, including QA Direct in the Cloud, a quantitative analytics platform delivered through Microsoft Azure. A year ago, Refinitiv also announced that it had selected Influx DB to help it develop additional cloud-based time-series analytics services. This initiative was part of a wider shift to deliver Refinitiv services, including real-time and other data, in a service-oriented cloud-based platform requiring minimal client-side equipment or maintenance.
Moving to the Cloud
Refinitiv's tick history data set is drawn from real-time content and covers over-the-counter (OTC) and exchange-traded instruments from all asset classes traded on more than 500 venues and dating back to 1996. "The idea developed while working with customers who were looking to solve two real problems," says Gavin Carey, now head of enterprise in EMEA at Refinitiv and previously responsible for the company's tick history business. "One was the time it takes to get the volumes of data that we're looking at, with tick history, from Refinitiv to our customers. And the second being the cost that our customers each incur when storing these large volumes of data."
The move to the cloud enables customers to work across large data sets remotely and in a fraction of the time that they would typically experience, according to the company. Customers using the solution are also likely to enjoy a lower total cost of ownership, as they benefit from a reduced infrastructure spend and storage required to maintain and integrate the scale of Refinitiv's tick history data on-premise, according to Refinitiv.
In addition, customers can perform analytics using BigQuery – to build and back-test trading strategies, perform quantitative research and analysis while minimizing slippage, and meet regulatory and best execution requirements, says Catalina Vazquez, proposition director of tick history at Refinitiv. The solution also supports quants and data scientists who want to apply machine learning and artificial intelligence processes to the data.
"The way that things would work before, the customer would have to access our surveys, download a file, manage that and store it on-site. It would have to allocate storage, compute, and also people resource, to be able to manage this process," says Vazquez. "Whereas today, all you need to do is set up your instance in Google and you're ready to query our Refinitiv-managed data set. It reduces timelines around the workflow, but it also helps them address the challenges around the volume and the under storage and computes."
When looking to develop future cloud-based solutions, "We don't just look at migrating a capability to meet our customers' needs," says Nathan Attrell, director of cloud proposition at Refinitiv. "We're not merely lifting and shifting. Every time that we're embarking on making content available in the cloud, we're looking to transform it, to improve the service offering to our customers. We're taking the correct content sets into specific environments, that are closely aligned to customer workflows. BigQuery and GCP is a good one because there's a lot of gravity towards that, from a lot of quants and data scientists."