Data Management Insight Awards 2019 Ceremony
6th December 2019, Merchant Taylor's Hall, 30 Threadneedle Street, London, EC24 8JB at 12.00pm
Register your interest in attending our Data Management Insight Awards 2019 ceremony.
The Data Management Insight Awards dinner will take place on 6th December 2019 in London. If you would like to attend the full day you can register here.
This event is invitation only but limited places will be available to end-users at financial institutions, we will do our utmost to accommodate you all.
Venue
Merchant Taylor's Hall
30 Threadneedle Street
London
EC2R 8JB
Time
12:00pm Arrival and drinks reception
13:00pm Lunch and awards presentation
16:00pm Close
We are pleased to announce that this year's awards will be presented by former Royal Air Force pilot Mandy Hickson.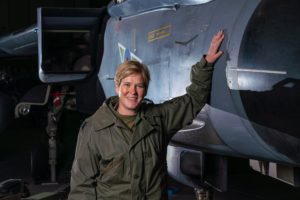 Mandy is the only the second woman to fly a Tornado GR4, completing three tours of duty and forty-five missions over Iraq. Now, as MD of Hickson-Experience from the Front Line, Mandy works as a business consultant focussing her sessions on overcoming the fear of failure; self-belief; teamwork; leadership and empowerment of your team; decision-making under pressure; communication and risk taking.
Please note: We will contact you shortly to confirm if you have been successful in reserving a place.