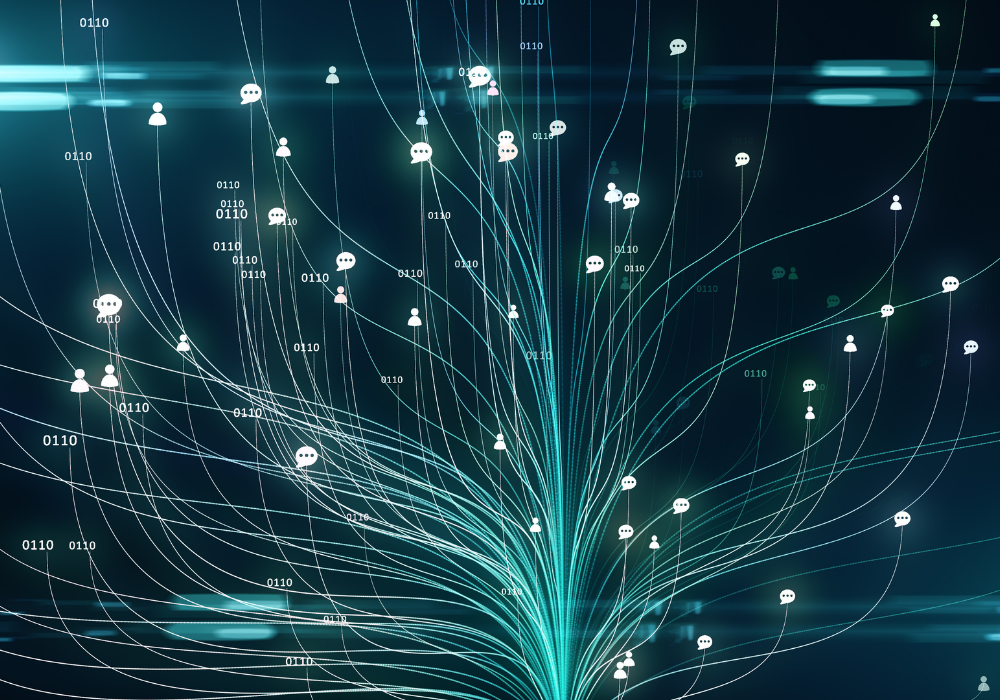 Social impact investing is set to emerge as a driving force in sustainable finance this year, with financial institutions expected to consider more than just climate risk in their investment decisions.
Data vendors and ratings companies forecast that social factors will become more important in 2022 and that regulators will begin placing more focus on issues such as human rights, labour laws and diversity issues covering race and gender.
However, some commentators warn that S in ESG is being ignored by companies and investors who are focusing on global warming at the expense of remedying other less tangible problems.
In its outlook for 2022, Moody's Investors Service said it excepted the push for better corporate disclosures to see an increase in the gathering and reporting of data on social factors.
"The global push for improved corporate disclosures about ESG considerations will continue to spotlight environmental risk, while policy initiatives and added disclosure obligations will also increase attention on social considerations," the ratings company wrote.
Regulatory Moves
Moody's said that regulators including those in Canada, Japan, Germany, the Netherlands and the UK had already signalled changes to corporate governance codes and societal impact disclosure requirements that would come into force this year. Meanwhile, the US, Norway and Germany would enact new labour and human rights laws.
It also said the formation late last year of the International Sustainability Standards Board would see social and governance issues brought forward. The board "lays the groundwork for a global sustainability disclosure standard", it wrote.
Observers have complained that the S in ESG has often been overlooked largely because the climate crisis is generally considered to be a more pressing matter.
But Andrea Saldarriaga, the founder and co-director of Sila Advisory, which helps companies navigate human rights and other global issues, has argued that too many investors and policy makers concentrate too narrowly on climate risk.
"Sustainability cannot continue to be seen as an aggregate of predominantly climate change issues peppered with some limited social and governance themes," Saldarriaga wrote an a letter to the Financial Times newspaper. "Sustainability is about an integrated understanding of the full impacts of business activity on people and the environment."
SFDR, EU Taxonomy
Saldarriaga, who has long been a critic of sustainability policies, said she is hopeful that such discrimination will be eliminated in the European Union's Sustainable Finance Disclosure Regulation and the EU Taxonomy. She argues that regulatory Scope Three emissions disclosures, which must take into account the ESG impact of an entity's supply chains, will be required to take into account the fact that some companies will benefit from weak human rights and labour rules.
"Beyond employment activism, business needs to focus on managing the adverse impacts of 'clean' energies and low carbon technologies that utilise supply chains steeped in forced labour and child labour, produce toxic e-waste that typically ends up in developing countries, and involve mining operations that are rife with human rights violations and destructive impacts on communities," wrote Saldarriaga, who is also lecturer on business and human rights at Sciences Po School of Management in Paris. "Without addressing the full range of interrelated impacts of business activities on people and the environment, we will not achieve meaningful change."
While data experts agree that social factors have taken a back seat to climate issues for many companies, they say the reason is partly because such topics are hard to quantify. While corporate carbon footprints can be accurately and objectively measured, gauging a company's attitude towards social problems moves into the realm of subjective assessment.
Sila argues that social scores "less amenable to hard data and assessment" and has said that the Covid crisis has highlighted the paucity of information on social matters.
"Long Way Off"
Denis Noonan, Vice President of Depositary Services and Custody Oversight at wealth manager Northern Trust Luxembourg said that because of the difficulty in obtaining social data, entities will not be able to adhere fully to regulations for many years.
"We're a long way off" capturing all Scope Three data for SFDR, including social information, Noonan warned in an interview with ESG Insight last year. "We're not going to cover the many social factors … that's going to be an ongoing step. We all have to be patient."
Gabriel Webber at EcoFact argues that the data is out there, it's just that many vendors have yet to take advantage.
"You have institutions, universities, that put together a whole universe of databases of non-financial reporting statements from institutions, from companies – there's all this wealth of data that is unknown to you if all you do is look to the data providers," Gabriel told ESG Insight.
There is optimism, however.
Anecdotal evidence from data providers and news sources indicate that investors are taking the matter increasingly seriously. Asset manager State Street Global Advisors (SSGA), for instance, is reportedly set to burnish its sustainability profile by insisting that companies in which it invests put gender diversity policies in place. It will also require them to be aligned with the Task Force for Climate-related Financial Disclosure (TCFD), reports indicate.
For some institutions, the inclusion of social factors in their capital allocation assessments has become a differentiating sales point, said Element22 partner Mark Davies.
"Everyone publishes, Scope One, Scope Two, but actually you see a lot of proactive asset managers are making public statements around gender diversity, around fair employment practices, around making sure that you've got a fair compensation policy in place for your staff, making sure that staff have, the appropriate amount of time for maternity leave," Davies said.
"More forward-thinking asset managers are now starting to look at the S&G as their differentiation. So, if your board gender diversity is, all white middle aged men, well you need to do something about it."