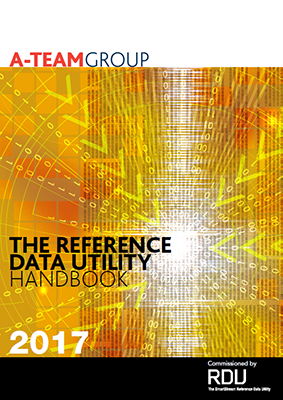 The Reference Data Utility Handbook
The potential of a reference data utility model has been discussed for many years, and while early implementations failed to gain traction, the model has now come of age as financial institutions look for new data management models that can solve the challenges of operational cost reduction, improved data quality and regulatory compliance.
The multi-tenanted utility model mutualises reference data management, eliminating duplicated processes from the industry and delivering a one-to-many service based on best practices and designed to deliver streamlined data management operations. Benefits of joining a utility include improved data quality, consistency and completeness, as well as lower data management costs, reduced operational risk and more effective management of data vendor licences.
This handbook, commissioned by the SmartStream operators of the Reference Data Utility (RDU), provides insight into:
Data management challenges
Business cases for a utility
How to implement a utility
Benefits of the utility model
The SmartStream RDU
If you are interested in sponsoring or advertising in one of our handbooks, suppliers guides or special reports, please get in touch with us.