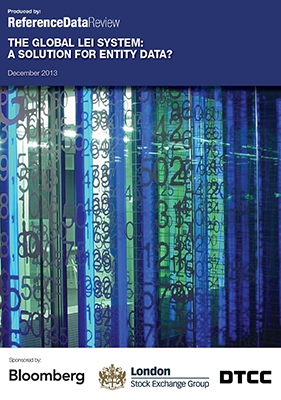 The Global LEI System – A Solution for Entity Data?
The Global LEI System – or GLEIS – has been in development since the middle of last year. Development has been patchy at times, but much has been done, leaving fewer outstanding issues, but also raising new questions.
What's emerging is a structure for the GLEIS going forward, complete with a mechanism for registering and accessing LEIs. More pre-LOUs (Local Operating Units) are coming to the table, and getting endorsed by the relevant regulatory bodies. And financial institutions continue to invest in the data management infrastructures and organisations they need to host and maintain their entity data.
If you are interested in sponsoring or advertising in one of our handbooks, suppliers guides or special reports, please get in touch with us.