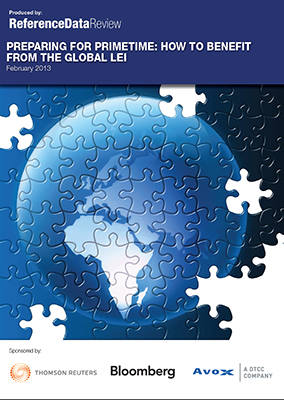 Preparing For Primetime – How to Benefit from the Global LEI
They say time flies when you're enjoying yourself, and so it seems the industry have been having a blast with its preparations for the introduction of the global legal entity identifier (LEI) next month. But now it's time to get serious.
To date, much of the industry debate has centred on the identifier itself: its structure or form; the technical infrastructure for registering and disseminating entity data; and the governance or rules of play for making use of that infrastructure.
As the industry braces itself for March's official launch, however, practitioners are looking beyond the issues associated with registration, to the challenge of how best to make use of the new standard. How can institutions make sure that it delivers on the promised benefits going forward?
If you are interested in sponsoring or advertising in one of our handbooks, suppliers guides or special reports, please get in touch with us.